Smite reveals Transformers crossover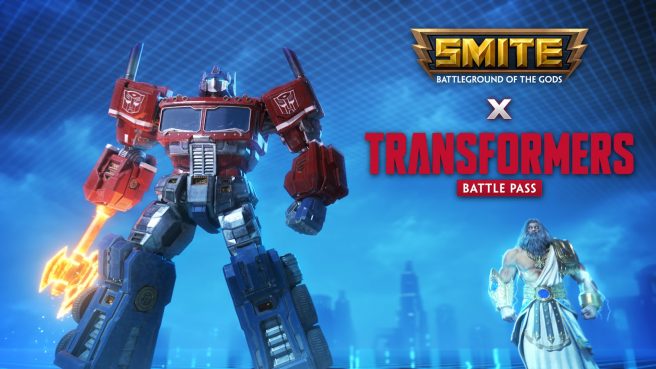 During Hasbro's virtual fan event Pulse Con, it was announced that Smite will be crossing over with Transformers as part of a special event. This will go live in November.
Smite will give players the chance to battle as iconic and infamous robots Optimus Prime, Megatron, and Starscream as top-of-the-line god skins in the Transformers Battle Pass. Optimus Prime converts into a truck, Megatron into a tank, and Starscream into a jet. All of the Transformers characters will come in two forms – one based on the Smite art style and another inspired by the Transformers Generations toys, TV show, and movie from the 80s.
Once the Transformers Battle Pass is purchased, players can progress and unlock its rewards by playing online Smite matches. Outside of the Transformers skins, the DLC comes with dozens of thematic items designed jointly with Hasbro. These include a ward skin depicting Kremzeek, a loading frame pitting Autobots against Decepticons, and Level-up effects coming straight from Cybertron.
Here's a trailer showing off the upcoming crossover event:
Smite has had some notable collaborations in the past. The game previously teamed up with Avatar: The Last Airbender / The Legend of Korra, Teenage Mutant Ninja Turtles, and Stranger Things.
Source: Hi-Rez PR
Leave a Reply