Smoke and Sacrifice update in the works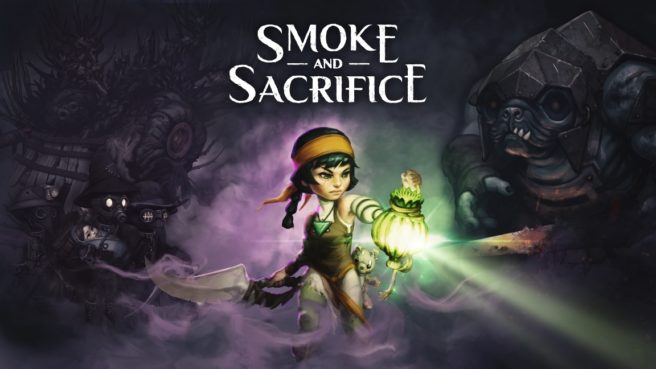 Solar Sail Games has outlined a new patch in the works for Smoke and Sacrifice. It's currently in submission for Switch, so we could be seeing it by the end of this month.
The new update will make a number of improvements across the board with regard to inventory management, controls, the save system, and more. We have the full patch notes below.
Inventory Management Improvements:

We've added an inventory sort button for instant organisation.
You can now see what you've stored inside chests on the map screen.
We've increased stack limits, so you can carry more items.
You can also now merge two stacks by dragging and dropping one onto another.

Improved Controls:

Keys, tokens, quest items and activators can now be used or applied with a single, context-sensitive button press – no need to open the inventory.
We also added a button to equip and unequip your lantern.
You can now hold your mouse button down to walk continuously.

Save System Improvements:

Story cutscenes now offer the opportunity to save your progress.
Reminders to use the manual save Terminals have been added at key points.

Improvements to clarity of objectives:

The quest log text and presentation more clearly indicates what to do next.
The quest log now indicates when a goal isn't yet possible to complete.

Balancing improvements:

We've made weapons gain more health on repair, and last longer than before.
Boots now last forever, so no more death from shoe expiry in dangerous areas.
The cost of crafting some items is now cheaper, improving game pace.

Improved instructions:

A warning icon is now shown when equipped items are about to expire.
Early tutorials have been extended to explain controls and features more fully

Options and Tech:

We've added volume sliders to the options screen
We now lock the cursor to the screen on multi-monitor systems in full screen mode.
We've also fixed a number of bugs.
Leave a Reply