Sol Cresta scores new February release date from PlatinumGames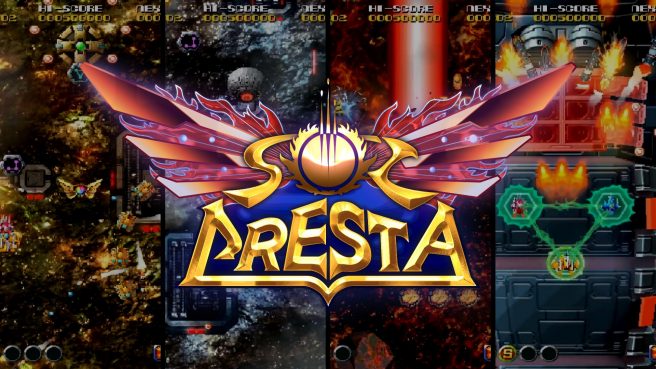 PlatinumGames has set a release date for Sol Cresta, its upcoming shoot 'em up title for Switch. It will launch on February 22, the company revealed today. Pricing is set at $39.99 / €39.99.
Here's some information about Sol Cresta:
DOCK, SPLIT, and FORM UP!
Pilot three ships and free the solar system from the clutches of evil in this free-form shooting game!

PlatinumGames' NEO-CLASSIC ARCADE series carries on the spirit and fun of classic gaming using modern technology, and the first project in this endeavor is Sol Cresta. Sol Cresta takes the docking and formation strategies of classic shooting games Moon Cresta and Terra Cresta and elevates them with the "free-form docking" system. The flagship Yamato, composed of the ships Amaterasu, Tsukuyomi, and Susano can utilize various attacks depending on how the three ships are aligned. Docking, splitting, and reforming the ships as needed is the key to defeating the invading armies of Mandler.
This actually isn't the first time we're hearing about a release date for Sol Cresta. Originally, it was slated for December 9, 2021. However, PlatinumGames ended up pushing the title back.
Sol Cresta is also set to receive DLC at some point. Concrete details have not yet been announced, however.
Leave a Reply