SOLAS 128 update out now (version 1.13.A), patch notes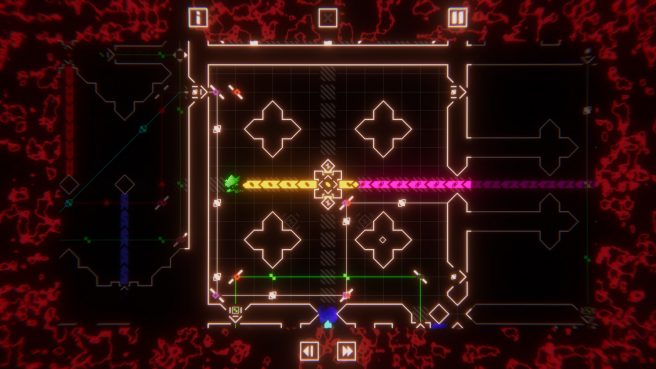 SOLAS 128 has been updated on Switch. Version 1.13.A is all about accessibility, and now has new visual / input options.
We've got the full patch notes below:
Visual Options (for visual processing accessibility)

Settings for the bloom/glow effect (original, low, off)
Settings for colour distortion/chromic aberration (original, low, off)
Option for the VHS-style video distortion effects (on, off)
Settings to simplify the game's surrounding border pattern (original, static, solid colour)
Option for the 'flashing' effect in the surrounding pattern (on, off)

Input Options (for motor accessibility)

New input type – original input is click & drag, new option removes requirement to hold down a button while dragging. One click to pick up, a second to put down
New optional precision input method – directional keys (d-pad on Switch) will move the cursor locked to the game's tile grid, rather than as a smooth input.
Can either be depressed once per tile, or held down as desired
Analogue/mouse and precision input can be swapped between freely and used at the same time
New selection method – Next/Previous piece option helps players with visual processing issues or motor issues find and select important pieces.
For those interested in SOLAS 128, the game can be found on the Switch eShop.
Source: Armor Game Studios PR
Leave a Reply