Sonic Frontiers fans have a chance to obtain Soap Shoes from Sonic Adventure 2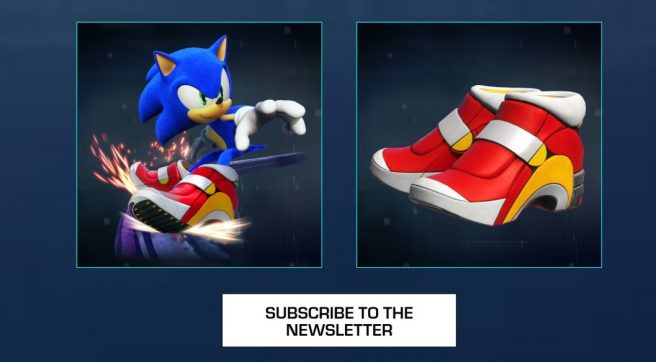 SEGA has a new offer in place that will let players obtain Soap Shoes for Sonic Frontiers.
To get involved, you'll need to sign up for the official newsletter by January 31, 2023 and share your name, date of birth, country, and preferred platform. Fans can enter their details, and they'll be provided with a code after the game's launch via email. Additional information will follow later on regarding specifics about the in-game content and how to redeem the code.
The Soap Shoes are especially significant to longtime Sonic fans as they previously appeared in Sonic Adventure 2. In that title, it's what made grinding on rails possible. We saw the shoes return many years later in Sonic Forces as one of the items players could use to customize their avatar.
Sonic Frontiers is due out for Switch on November 8, 2022. You can sign up for the newsletter on the official website here.
Leave a Reply