Sonic Origins tech analysis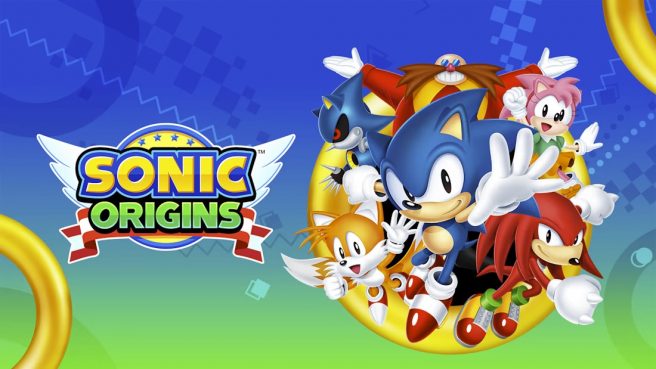 Following the recent debut of Sonic Origins, Digital Foundry has shared its technical analysis. The site goes over various aspects for both the front end of the collection as well as the games themselves.
Here's the full roundup of tidbits:

– Front end of the game uses Sonic Team's Hedgehog Engine
– Games themselves powered by the Retro Engine
– Each game rendered to the screen using a bilinear filter instead of a sharp filter, resulting in softened pixel edges
– Frame rate of the menu system is halved on Switch to 30 FPS
– Image quality of the menu system also suffers
– Animated videos and museum features are incorrectly scaled on Switch
– Typos in the music list
– Most of the track names applies to the Knukcles' Chaotix soundtrack are mislabeled
– Overall volume levels are too low
– Video clips in Sonic CD are played at too high a decibel level
– Sonic CD soundtrack selection and Spin Dash Mode are hidden within their own menu
– Each game rebuilt from the ground up in the Retro Engine
– Native 16×9 output widescreen output now supported
– Slowdown has been eliminated in the games
– 60 frames per second
– Stage rotation in special stages is now performed on a per pixel level
– Sonic CD mode 7-esque stages now deliver a fluid 60 frames per second
– Sonic the Hedgehog 2 has a completely rebuilt half pipe special stage and update at 60 FPS
– After taking damage, scattered rings now fade out using alpha blending
– First two games soundtrack have been completely remastered with cleaner audio reproduction
– Sonic the Hedgehog 2 Palace Zone has been completed and polished up as a bonus stage
– New version of Sonic 3 & Knuckles developed by Headcannon
– This version of the game has new graphical touches and tweaks
– Extra voice samples used in Sonic CD have been removed
– Sonic Origins has a decent amount of bugs
– Very low input lag, so it's very responsive
You can watch the full Sonic Origins tech analysis from Digital Foundry below.
Sonic Origins is out now on Switch.
Leave a Reply