Sonic the Hedgehog collaboration starts in Ninjala this month, details and first look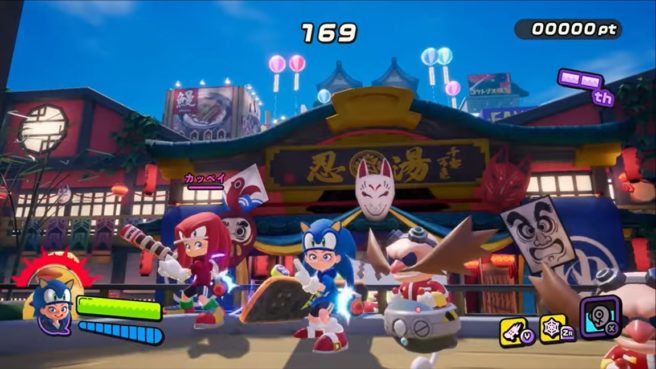 It was previously announced that Ninjala Season 2 will feature a collaboration with Sonic the Hedgehog. Today, GungHo shared details on what players can expect.
The collaboration will offer costumes based on Sonic, Tails, and Knuckles. Players can also look forward to Sonic-themed IPPON Decorations, Gum Utsusemis, and Stickers. Everything goes live on September 23.
Today's news was delivered in the latest Ninjala developer diary, which also covers the upcoming addition of Featured Battle mode in October. We have the full overview of future content below.
Season 2 of Ninjala has already seen the introduction of four wild new weapons as well as the all-new Shinobi City stage, but the devs have even more in store!

First up is the brand new Featured Battle mode. Featured Battles will be added to the game with an update scheduled for early October 2020 and introduce limited-time gameplay modes that will feature unique goals and objectives which set them apart from the traditional Battle Royale and Team Battle modes.

The first Featured Battle mode will be called "Beast Attack!". Similar in structure to the classic playground game of "tag", some players will take on the role of the Beast while the remaining players attempt to avoid the Beasts' attacks. Gain points by taunting and avoiding the Beasts for as long as possible, but beware, if a Beast catches and defeats you the roles will be reversed!

Next, the devs detail the contents of our upcoming collab with the one and only Sonic the Hedgehog! The collab will contain costumes based on the iconic looks of Sonic, Tails, and Knuckles (& Knuckles, lol) and will also include Sonic-themed IPPON Decorations, Gum Utsusemis, and Stickers! Hang in there just a little longer, ninjas, the Sonic collab will be coming to Ninjala beginning September 23, 2020!
Leave a Reply