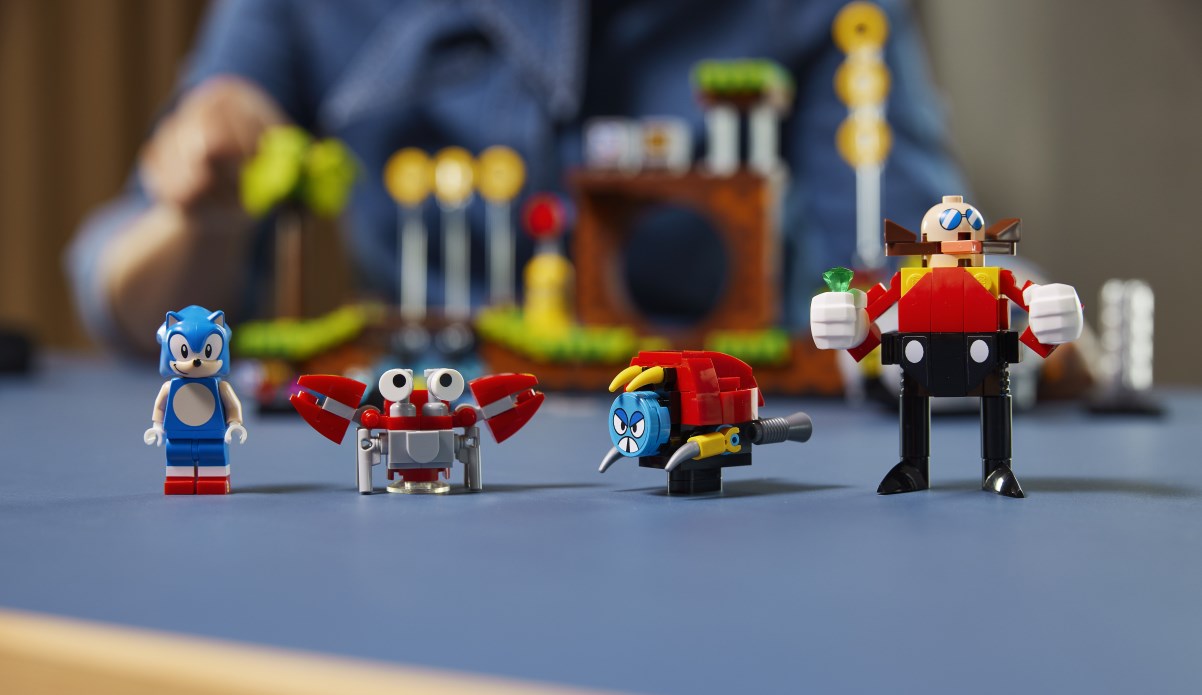 Following last week's leak, the LEGO Group has set a release date for the new LEGO Ideas Sonic the Hedgehog Green Hill Zone set, which was conceived by 24-year-old, UK based LEGO superfan Viv Grannell through the LEGO Ideas platform. Fans will be able to pick up the product starting on January 1, 2022.
LEGO Ideas Sonic the Hedgehog Green Hill Zone has 1,125 pieces, including five minifigures. It features an updated version of Sonic, Crabmeat, Moto Bug, Dr. Eggman, and the Phantom Ruby. Buyers will also receive ten boxes of golden-colored Rings and a Technic lever to spring Sonic and friends into the air. Additionally, you can earn a gem reward as you build the set.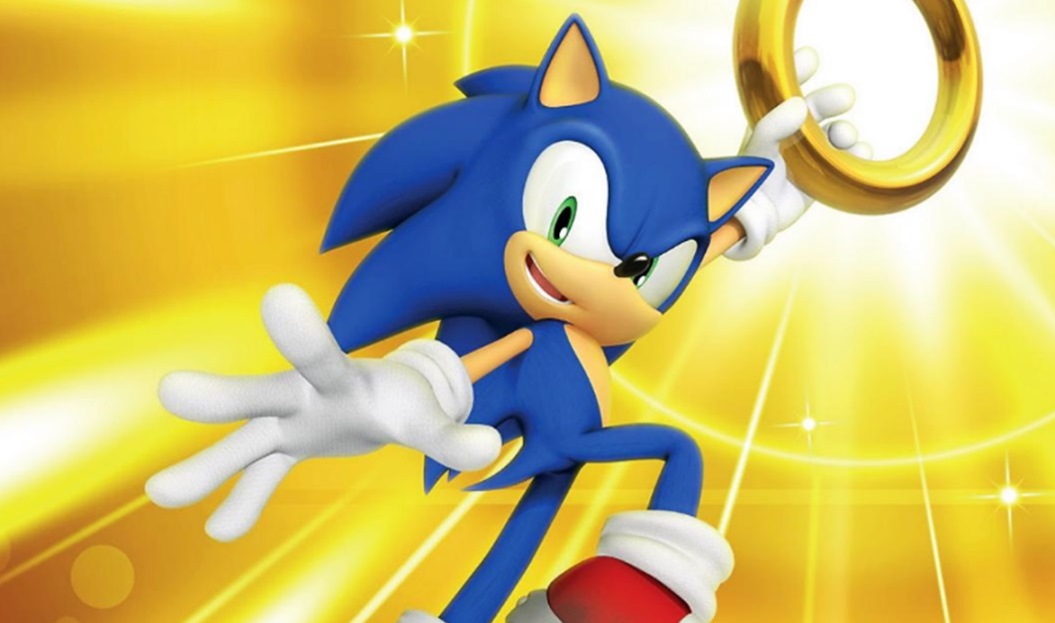 A new leak has provided fans with a first look at an upcoming LEGO set based on Sonic the Hedgehog.
The product, which falls under the LEGO Ideas line, was first announced back in February. UK-based LEGO builder Viv Grannell came up with the design.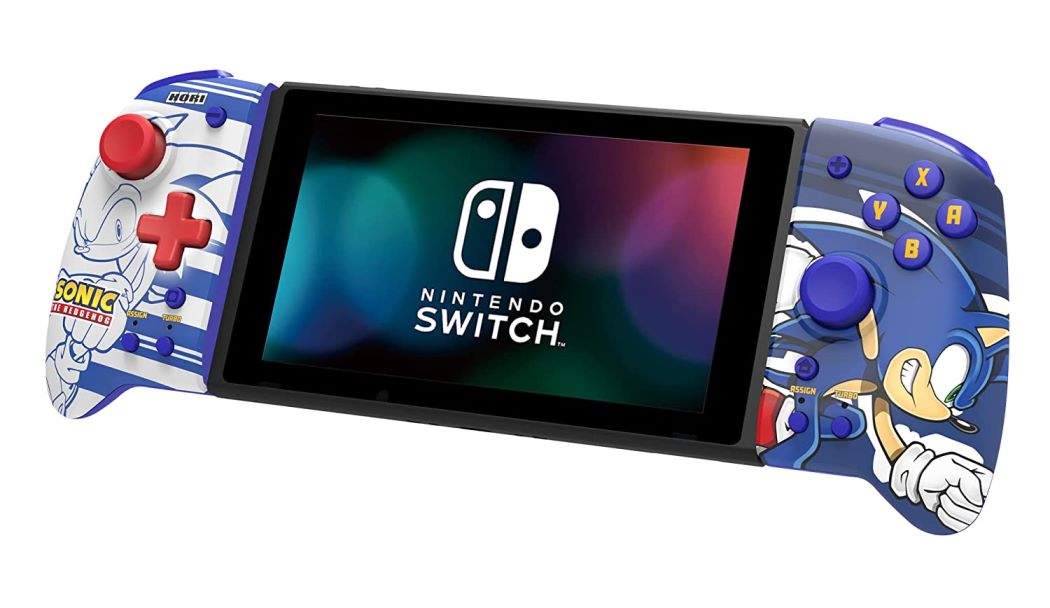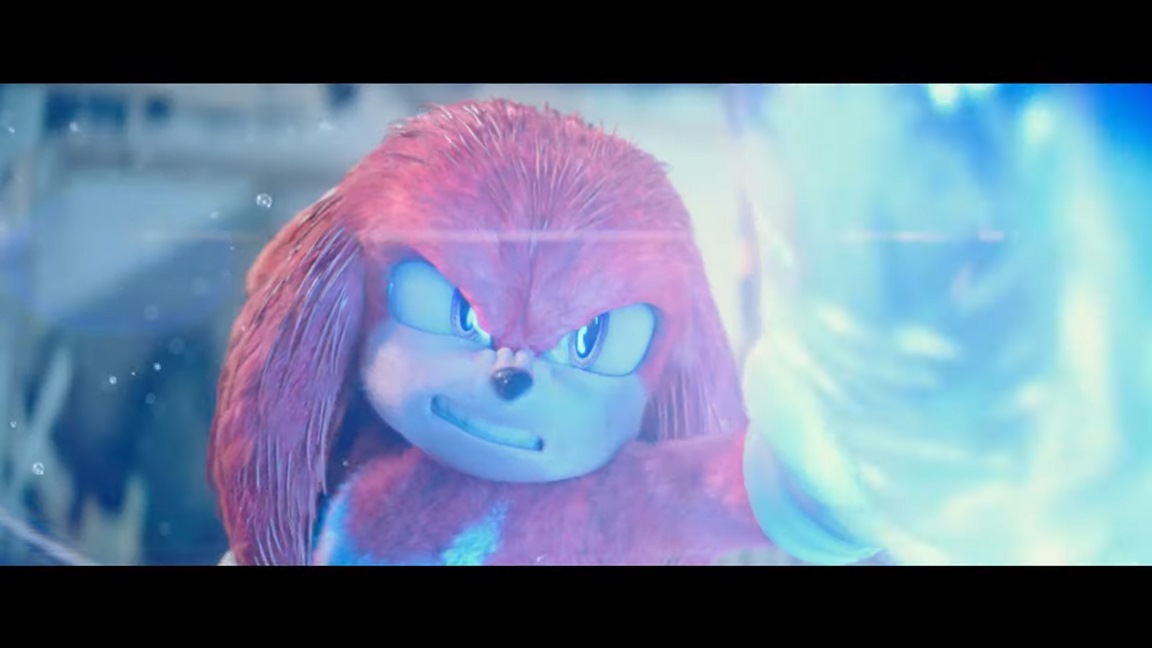 During The Game Awards today, SEGA and Paramount Pictures debuted the very first trailer for the Sonic the Hedgehog 2 movie.
Ben Schwartz will be back as Sonic the Hedgehog, as will be Jim Carrey as Dr. Robotnik. We'll also be seeing Colleen O'Shaughnessey as Miles "Tails" Prower and Idris Elba as Knuckles the Echidna.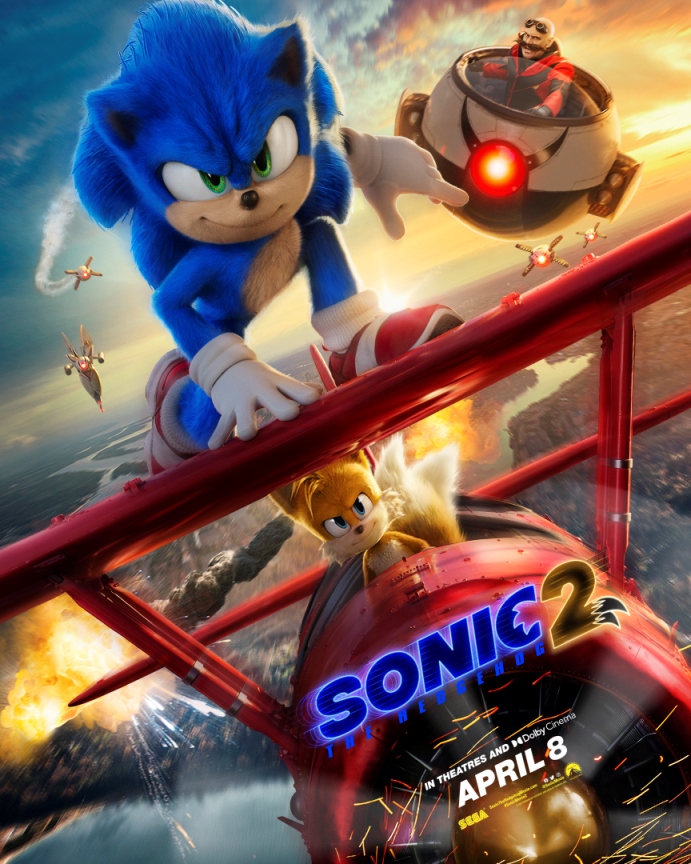 The Game Awards 2021 will have not one, but two new Sonic debuts.
On the game side of things, SEGA intends to show off the next core 3D entry in the franchise. The project was originally announced for Switch earlier this year with a brief CG teaser. Not much is known at present, though that should change come tomorrow. SEGA has thus far only committed to a 2022 release window. We actually don't have a confirmed name just yet.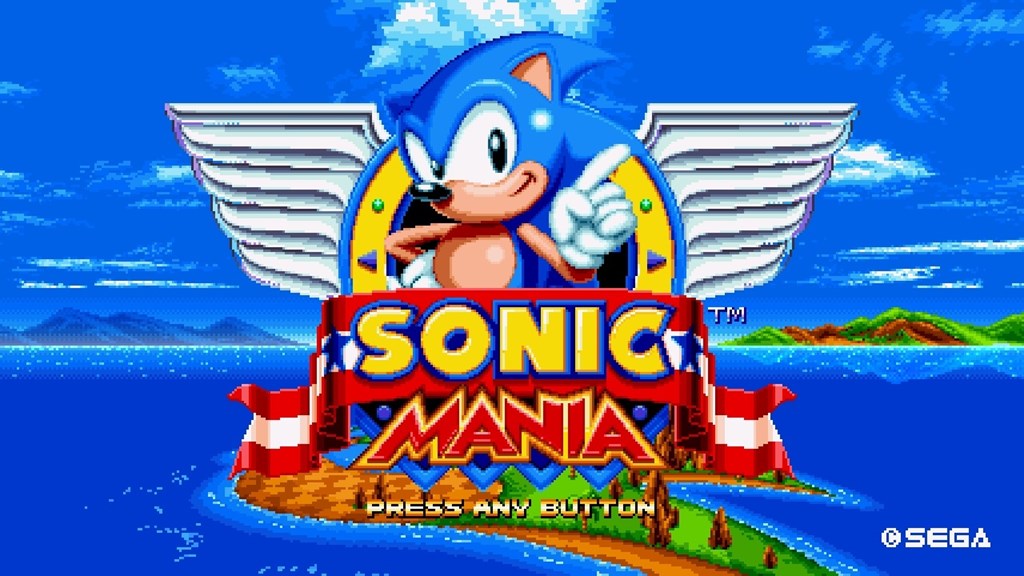 For quite some time, we hadn't seen SEGA do much with Sonic as he was known during the Genesis days. But the character was represented in Sonic Generations before starring in Sonic Mania, which featured remixed zones as well as a few brand new ones.
Thankfully, classic Sonic is still being considered for SEGA's future. Series producer Takash Iizuka told Retro Gamer in a recent interview: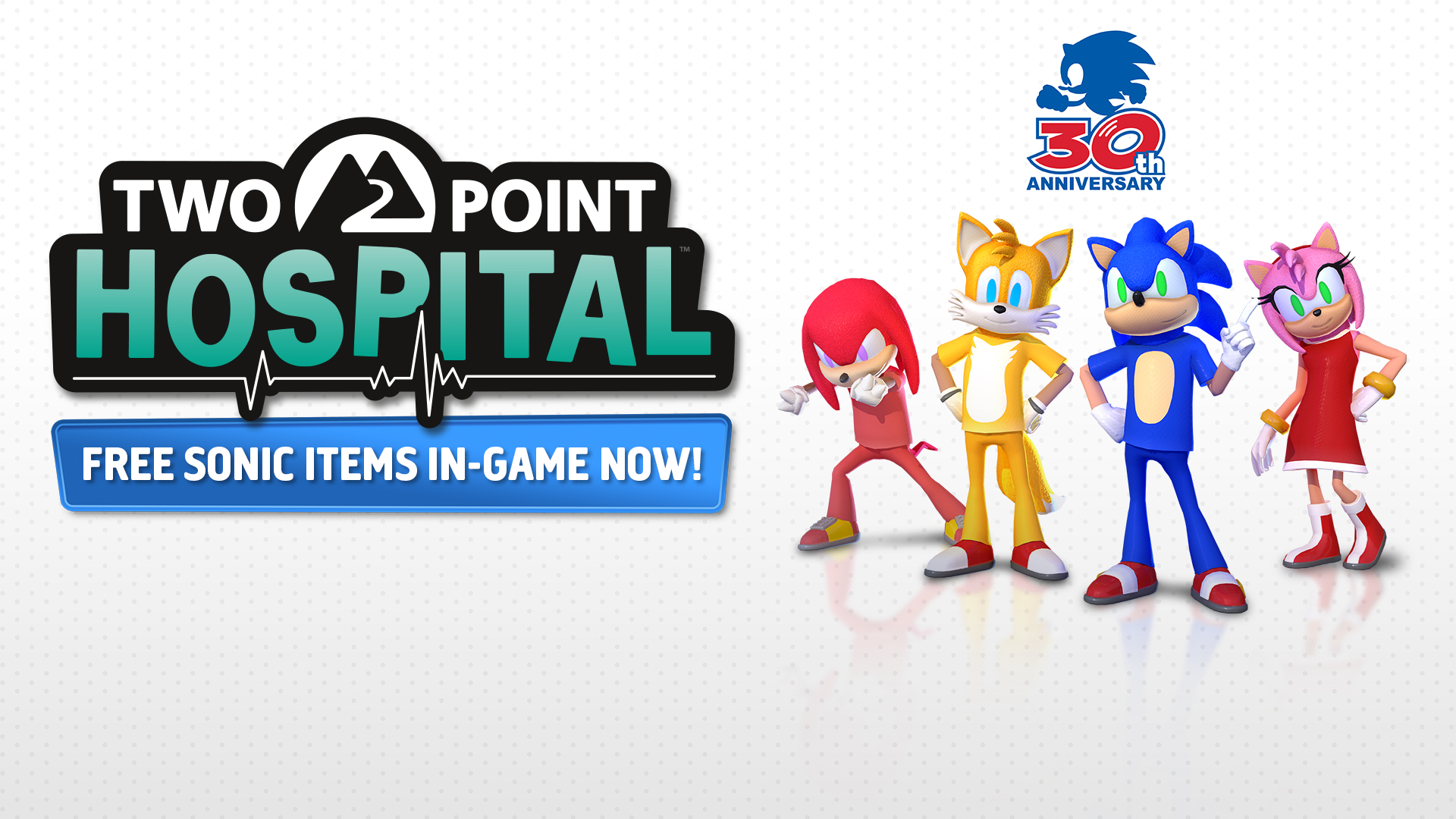 Starting today, Two Point Hospital players on Switch can access a new update. The highlight is that new items based on Sonic the Hedgehog have been added for free.
Staff can be clothed on costumes featuring Sonic, Amy, Knuckles, and Tails. Items include a Sonic statue, decorative rugs, and a giant Gold Ring.
Here's a trailer: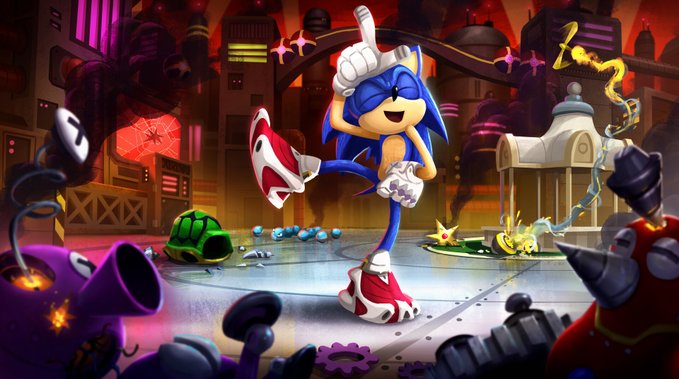 Thanks to a new partnership with SEGA, Netflix is working on a brand new animated series for Sonic the Hedgehog. We know a few details about the project, which is titled Sonic Prime. It will be comprised of 24 episodes, will be animated by WildBrain's Vancouver studio, and Man of Action Entertainment is involved. The announcement also mentioned that the show will feature "a high-octane adventure" in which it'll be up to Sonic to save the fate of "a strange new multiverse".
Netflix hasn't shared any images of Sonic Prime, but concept art has now emerged. TailsChannel spotted various images on the profile of an ArtStation user.
Here's the full set showing what the team is going for: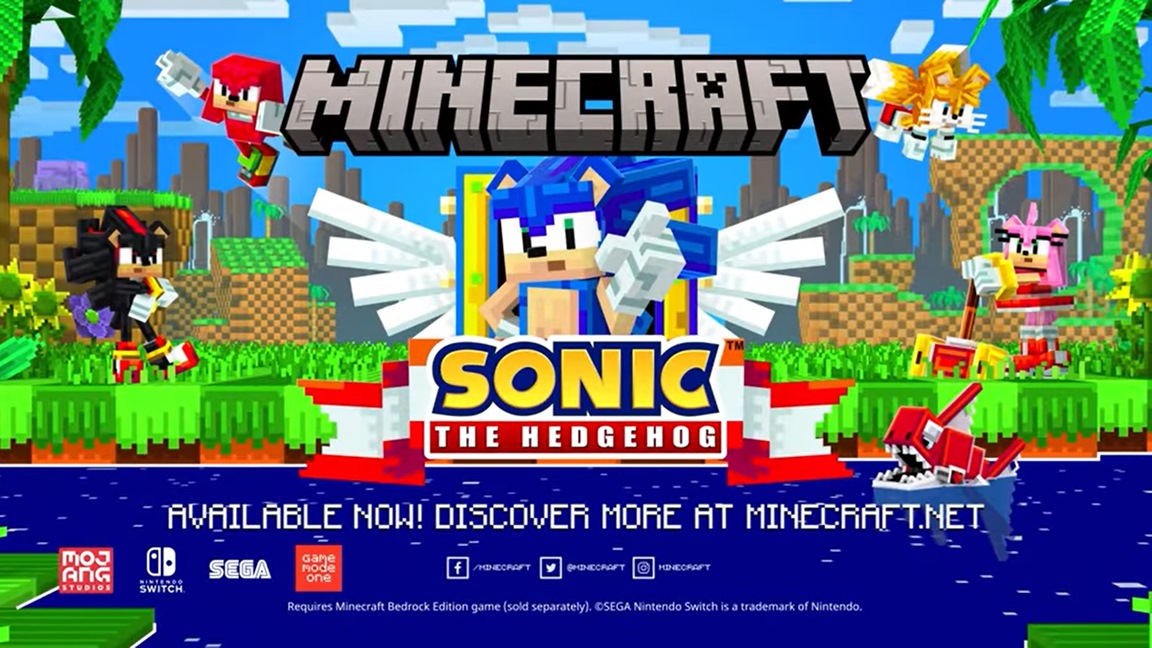 Minecraft added brand new DLC today based on Sonic the Hedgehog. For a look at what the content has to offer, check out the footage below.
The Sonic DLC can be obtained now for the Switch version of Minecraft. You can find additional information and a trailer here.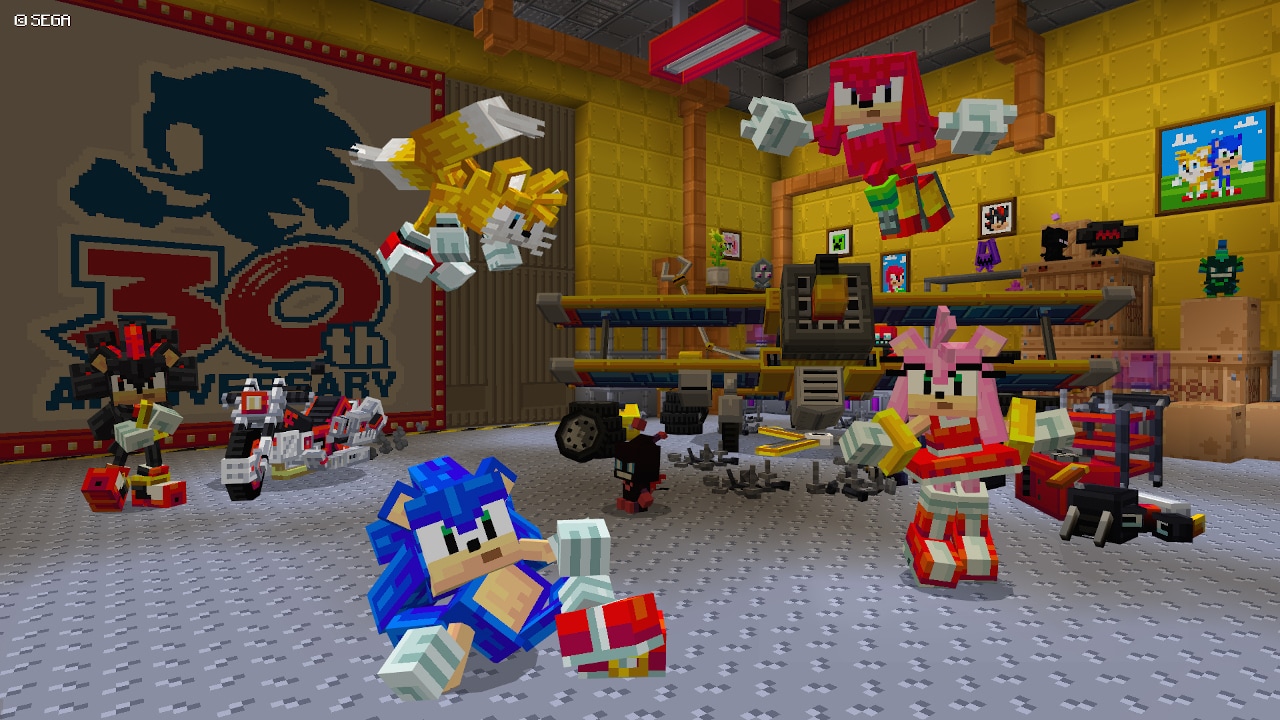 In celebration of Sonic's 30th anniversary, Mojang Studios has revealed a new collaboration for Minecraft. It's live now on Switch.
Below are all of the important details: