Souldiers update out now on Switch (version 1.1.3), patch notes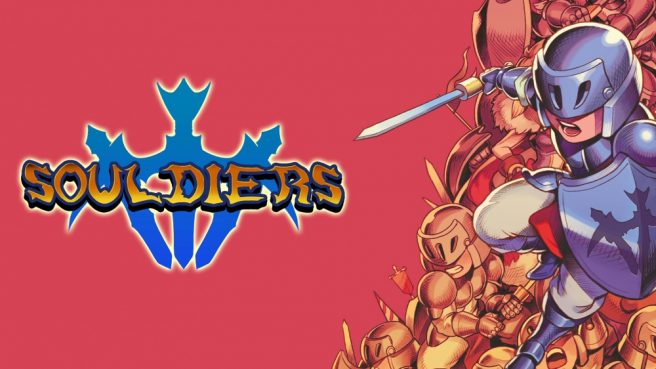 A notable 1.1.3 update has just gone out for Souldiers on Switch.
One of the major highlights is a new "Master" difficulty level. On top of that, the game has received balance adjustments and a slew of bug fixes.
The full patch notes are as follows:
Notable additions

Added new "Master" difficulty level.

Bugfixes

Fixed being able to enter Adamont wall hole in first Scorpion encounter.
Fixed freeze in carballs when getting multiple hits in the same frame.
Fixed Melian cutscene freeze in WaterLaboratory_14.
Added check for null weird version save.

Rebalance:

Added warning time before electric turrets shoot.
AirFortress_03AUY turrets deactivated in last combat round.
Added super armor (prevent interruption if hit) in player skills that did not have them, most notably in Archer and Wizard skills.
Reduced gold rewards in hunting quests.
Sightly reduced damage in Archer arrows that hit far.
Reduced Wizard homing attacks detection radius.
Reduced healing in necklaces:

AM_Edil_Necklace:
Blood Necklace ++
Hafin Necklace.
Hafin Necklace +
Hafin Necklace ++
Liquid Necklace +
Liquid Necklace ++

Reduced duration and increased attack speed in Wizard 'Vital sproutling' skill.
Reduced Wizard mana regeneration speed with 'Reinforced Spirit' mastery.

Other changes:

Increased time before falling from a wall slide after releasing direction input.
Removed breakable props obscuring some statue save points in Sunken Laboratory and Deep Pyramid.
All players on Switch can download the new 1.1.3 update for Souldiers now.
Leave a Reply