Space Cows reaching Switch on September 5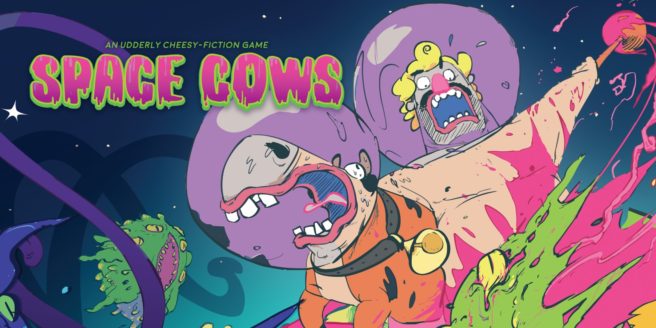 The twin-stick shooter Space Cows has received a release date on Switch. It'll be out on September 5 via the eShop, All In! Games and Happy Corruption have announced.
We have the following overview and trailer for Space Cows:
Space Cows is a cheesy twin-stick shooter featuring weaponized toilet plunger and intense zero gravity combat. Shoot, dash and wobble in slow motion to save cows and lay vengeance upon an evil corporation. You play as a cow farmer Best Regards who recently had his favorite cow stolen and transported to a Mootant-infested space station. Fly naked in the zero gravity, armed only with a laser-scoped plunger and a thirst for revenge!

Key Features
Be the plunger danger. Take on dangerous Mootants, mini-bosses, and a final mega-boss. It's moosacre time.
Wibble-wobble in zero gravity. Use twin-stick controls to master fun and responsive zero-gravity physics.
The milk must flow! Collect the milk bubbles, but be careful: the space station is full of environmental hazards.
Master the mini-games. Save cows. Rack up crazy scores and keep the milk flowing!
Space Cows is playable at Gamescom 2019 this week at the All in! Games' booth (HALL 10.1, booth E052).
Source: All In! Games PR
Leave a Reply