Spells & Secrets gets new co-op mode trailer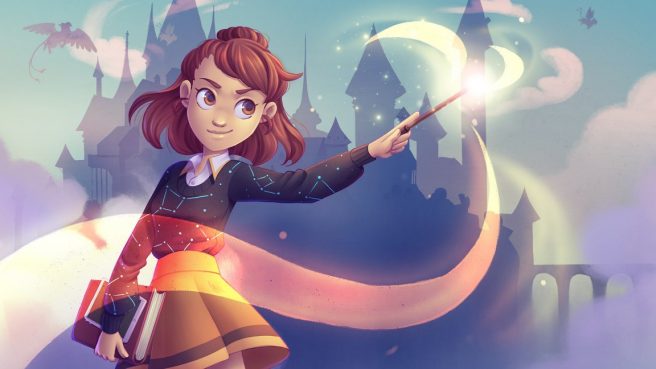 Publisher Rokaplay and developer Alchemist Interactive are back with a new trailer for Spells & Secrets, which shows off the game's co-op mode. This comes as the project's Kickstarter campaign is coming to its conclusion. It's already 450 percent funded, and a Switch version has been confirmed.
In case you missed our original coverage, here's what you need to know about Spells & Secrets:
In Spells & Secrets, you play as a first-year student of the magical arts at the Academy of Greifenstein, a modern day wizarding school. A strange incident on your first day has thrown Greifenstein into turmoil. Now, it's down to you to venture into the procedurally generated castle grounds and save the school!

Players can craft their own wizard using in-depth character creation, team up with a friend via local co-op, and get creative with an arsenal of physics-based magic, using clever combinations of spells to get the upper hand against puzzles and enemies alike.

Key Features

Combine physics-based magic spells to fight enemies and solve puzzles
Delve into the castle grounds and discover all manner of secrets, including minigames!
Use a detailed character creator to make your own wizarding student
Team up with a friend in local co-op or online via Steam remote play
Solve mysteries as you delve into the shapeshifting Academy of Greifenstein
Find powerful artefacts, potions and spells, and improve your character on each run
Have a look at the new co-op mode trailer for Spells & Secrets below.
Spells & Secrets launches for Switch in 2023.
Leave a Reply