Spiral Splatter heading soon to Switch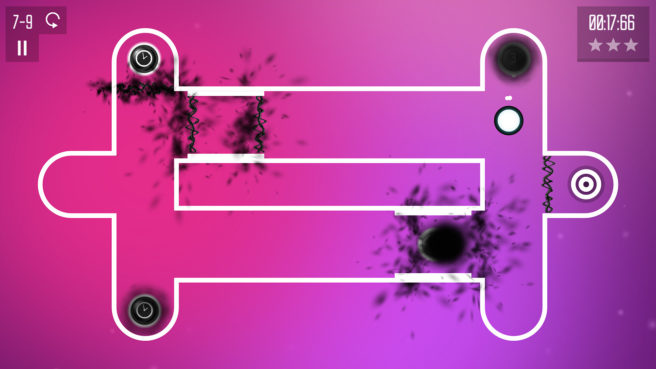 According to a listing on Keymailer, Spiral Splatter is due out soon on Switch. The website lists it for a March 13 release.
Described as "a brain-bending arcade puzzle game that will push your hand-eye coordination to the limit with nonstop, mind-boggling puzzles", Spiral Splatter features over 100 levels, 11 unique stages with a new challenge in each one, and more. We have some additional details and a trailer below.
Put your problem-solving skills to the test as you navigate over 100 levels and 11 different stages full of perplexing puzzles. Watch out for moving obstacles as you maneuver through each level. Think fast, if you're too slow, the ghost may catch up to you. Hustle to reach the finish before your time is up!

Each stage of gameplay adds a new challenge with an ever-increasing difficulty. Don't be fooled by appearances, Spiral Splatter will stump even the most adept puzzle game aficionado.
Stay calm, relax and see if you can take on Spiral Splatter!

Features:
– Over 100 Levels of gameplay
– 11 unique stages with a new challenge on each one
– Colorful and clean graphics
– Challenging gameplay
– Full in-game controller support
Leave a Reply