Splatoon 2 content update: new regular & Salmon Run stage + Bubble Blower special coming soon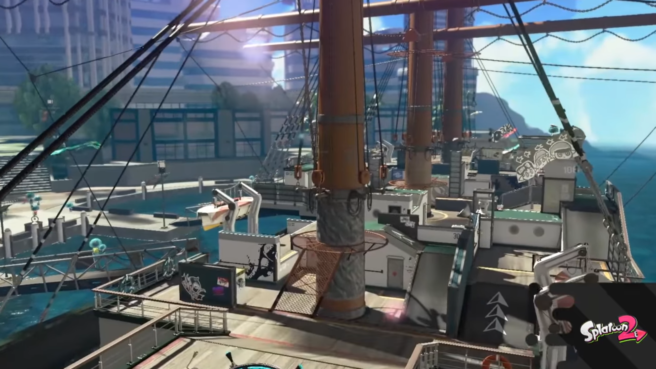 In a video released today, Nintendo has detailed some of the new content coming to Splatoon 2 pretty soon. First off, a new regular battle stage called Manta Maria, the ship-themed stage we've already seen bits and pieces of, will be added to the Turf War and Ranked Battle rotation this Saturday, August 26th.
Next up is a new Salmon Run stage. Lost Outpost will first be available in local multiplayer after applying an update that will be released tomorrow, August 23rd. After that date, it will be part of the online stage rotation as well.
Finally, the first weapon that'll include the new Bubble Blower special weapon will be available soon. Buy the Forge Splattershot Pro on September 2nd and you'll be able to try out this new special weapon.
Watch the video below, hosted by Splatoon 2 producer Hisashi Nogami in his role as the head researcher of the Squid Research Lab, to see all the new stuff in action:
Leave a Reply