Splatoon 2 – European Splatfest #3 announced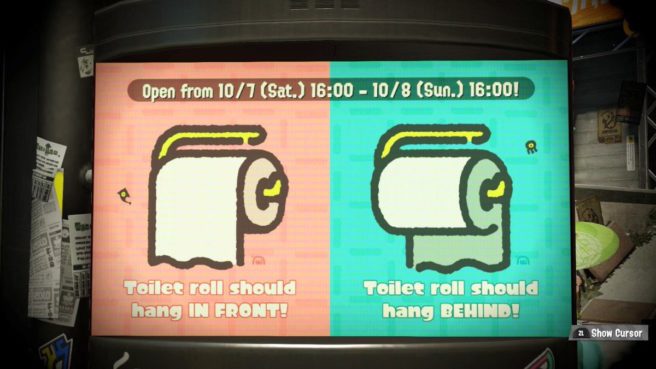 The next European Splatfest has been announced for Europe, and the topic at hand is quite… interesting. Players are being asked about which position they prefer the toilet roll to be hanging.
Europe's new Splatfest will be taking place during the weekend of October 7. The event will take place for a full day as usual.
For now, we've not yet heard about the next North American Splatfest. We'll keep you updated if any news comes in.
Leave a Reply