Splatoon 2 – European Splatfest #5 announced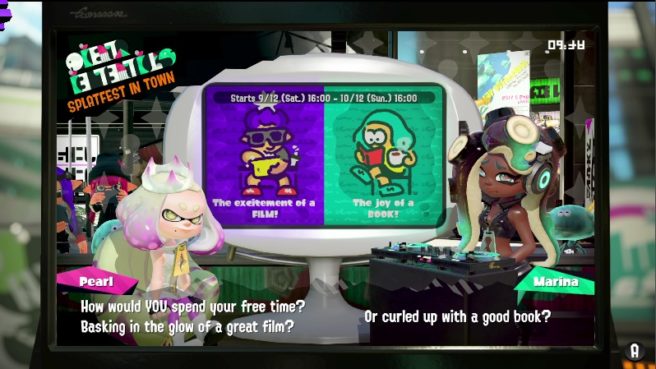 As is the case in Japan, the fifth European Splatfest in Splatoon 2 will be taking place next weekend. Nintendo just shared the details today.
The Splatfest asks players if they prefer spending their free time with a movie or a book. Which side are you on?
Europe's next Splatfest kicks off on December 9 at 4 PM in Europe / 3 PM in the UK. Expect it to last for a full day per usual.
Leave a Reply