Splatoon 2 tech analysis: resolution, Wii U improvements, and more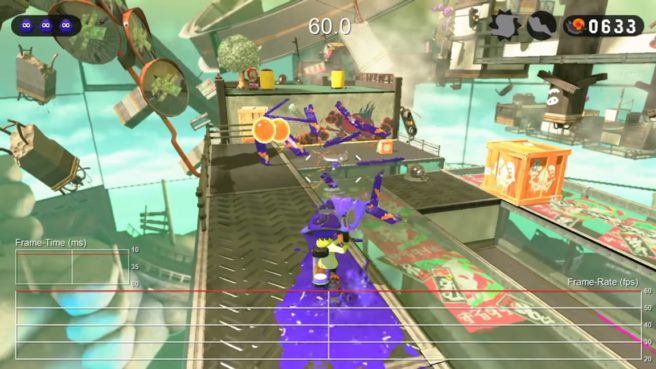 Now that Nintendo is distributing final copies of Splatoon 2 to the media, Digital Foundry is back with a new techn analysis for Splatoon 2. The game has not only been improved compared to the original game on Wii U, but also back when it was originally shown a few months ago.
What's interesting is that Splatoon 2 offers an adaptive resolution. It can go up to 1080p – higher than Wii U – but also lower resolutions like 1536 x 864 and 936p. The adaptive frame rate is for both docked and portable modes.
The good news is that Splatoon 2 almost always runs at a higher frame rate than Wii U's 720p. It also runs at a smooth 60 frames per second. Also, the game is 1080p at all times in the main hub, though it's 30 frames per second to compensate.
Character models in Splatoon 2 are more detailed compared to its predecessor. The same goes for environments, and especially textures. Shadows, the paint effects,
Here's the full tech analysis from Digital Foundry:
Leave a Reply