Splatoon 3 Chill Season 2022 revealed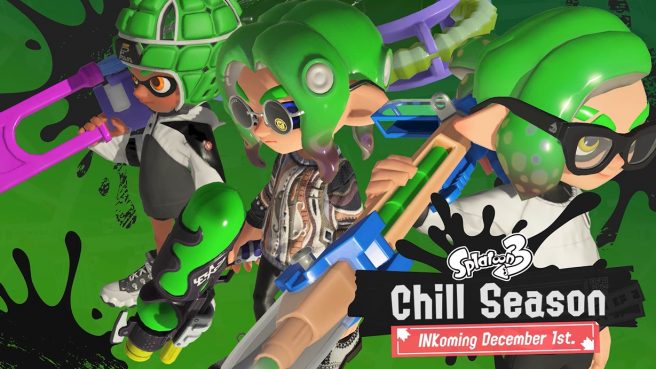 Nintendo has just revealed the new Chill Season 2022 for Splatoon 3, which begins on December 1, 2022.
New weapons and stages, new gear and victory emotes, and game modes are all on the way. Fans can get a first look at a trailer that just went live.
One of the biggest additions is Big Run, an event that brings a twist to the co-op survival action of the Salmon Run game mode. The first Big Run is scheduled to take place when the Salmonids invade the Wahoo World stage later this year, with more information including how to participate coming in the future.
Another aspect worth highlight are the new X Battles. These require players to reach an elite rank in Anarchy Battles and risk X Power to challenge their way up the leaderboards. X Battles will arrive on December 1, along with three new weapons (a new Roller, Charger and Shooter) and ten returning weapons from previous Splatoon games, including some with modified sets.
Also as part of Chill Season 2022 in Splatoon 3, the new Brinewater Springs makes its "fresh" first appearance, and Flounder Heights from the series' first entry is making a comeback. Also, as previously mentioned, we'll be seeing a new collection of gear, custom titles, victory emotes, stickers, and more. New gear and items will be available in the shops.
Here's a trailer for the Chill Season 2022 in Splatoon 3:
Leave a Reply