Splatoon 3 Direct announced for August 10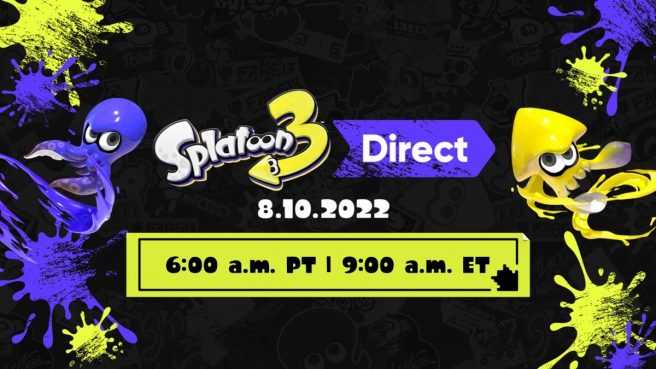 A new Splatoon 3 Direct will air on August 10, Nintendo has announced. The presentation will air over a 30-minute period.
For those looking to tune in, it will air at the following times:
– 6 AM PT
– 9 AM ET
– 2 PM in the UK
– 3 PM in Europe
We'll be sure to bring you any notable information that emerges from the event both during and after the presentation.
Leave a Reply