Splatoon 3 file size smaller than initially expected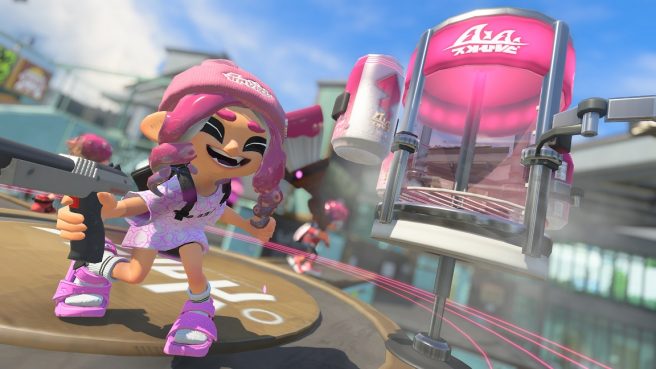 Nintendo has updated the file size for Splatoon 3, revealing that the final game will take up less space than initially expected.
When we first reported on the file size in April, the official eShop page had it down for 6.0GB. Now, however, it has dropped to 4.3GB. This will presumably be the final figure as we're just a few weeks away from the game's release.
Believe it or not, Splatoon 3's file size is actually a smaller download than its predecessor. Splatoon 2 weighs in at 6.1GB. As for the original Splatoon, it was just 1.8GB.
Nintendo sometimes seems to take a conservative approach to file size listings for its Switch games when they first appear on the eShop. Metroid Dread dropped from 6.9GB to 4.1GB before launch while Super Mario 3D World + Bowser's Fury lowered from 5GB to about 3GB.
Splatoon 3: Splatfest World Premiere will be held on August 27, allowing players to fight for rock, paper, or scissors in what is technically the first Splatfest for the game and the debut of Tricolor Turf War Battles. A tutorial teaching the basics will be available on August 25. Splatoon 3: Splatfest World Premiere takes up 2.2GB of space for those that are wondering.
Splatoon 3 launches for Switch on September 9, 2022 worldwide.
Source: Switch eShop
Leave a Reply