Splatoon 3 gets new 5-minute trailer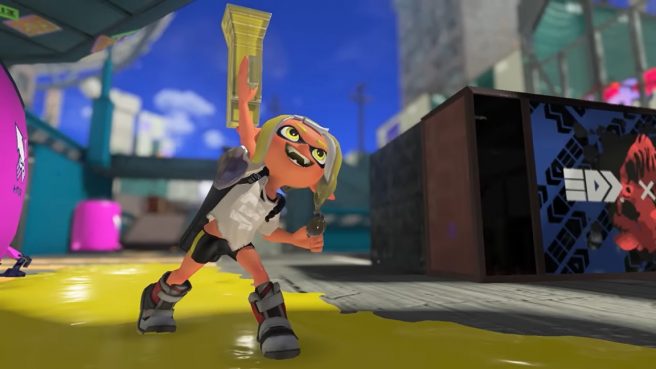 Original (8/17): Nintendo has released a new Japanese trailer for Splatoon 3 coming in at five minutes long. At least for now, it's only available in Japanese.
The video introduces the basic mechanics of the game, weapons, and more. We also get a brief glimpse at the single-player mode.
Here's an official overview for Splatoon 3:
Enter the Splatlands, a sun-scorched desert inhabited by battle-hardened Inklings and Octolings. Splatsville, the city of chaos, is the adrenaline-fueled heart of this dusty wasteland.

Even in this desolate environment, Turf War* reigns supreme and battles rage in new stages located in the surrounding wilds, such as the majestic Scorch Gorge.

Dynamic new moves help these fighters dodge attacks and cover more ground, along with a new bow-shaped weapon to sling ink and new special weapons, such as the scuttling Crab Tank.
View the new Splatoon 3 trailer below.
Splatoon 3 launches for Switch on September 9, 2022 worldwide.
---
Update (8/24): The Splatoon 3 video has now been published in English as the "Gameplay Research 101" trailer. Watch it below.
Leave a Reply