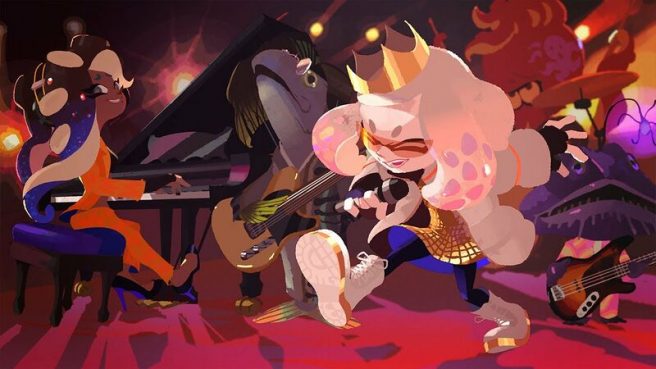 Nintendo have introduced a new band for Splatoon 3, Damp Socks feat. Off the Hook. This is a reformed variation of recurring band Off the Hook featuring the Squid Sisters Pearl and Marina along with three new currently unnamed members. You can listen to their debut single "Candy-Coated Rocks" below.
While on tour, Off the Hook seems to have scouted a few new members and reformed as an act calling itself "Damp Socks feat. Off the Hook". Listen to their hot new single, "Candy-Coated Rocks". #Splatoon3 pic.twitter.com/2xYNw5ZiGn

— Nintendo of Europe (@NintendoEurope) June 24, 2022
This is the third band that has been revealed for the game in the last few months, following on from C-Side and Front Roe.
Splatoon 3 will be out for Switch on September 9, 2022.
Leave a Reply