Splatoon 3: Splatfest World Premiere announced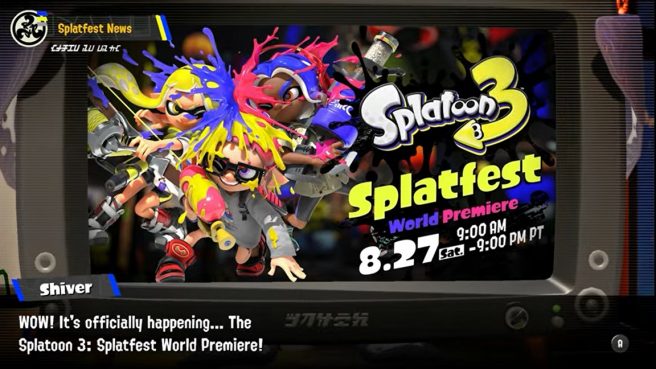 Nintendo will hold a Splatoon 3: Splatfest World Premiere on Switch, the company has announced. The event is set to take place on August 27.
Splatfests are indeed back for Splatoon 3, and the upcoming download will let players experience Splatoon 3 for the first time. However, things work a bit differently. Deep Cut, the new hosts of the Splatsville news program, now consists of three members instead of two, so there will be three teams to choose for in Splatfests. For the theme in the demo, players can side with either rock, paper, or scissors.
The team players represent is based on the choice they make, and the winner is decided via battles over a set period of time. In the first half of Splatfests, teams will compete in 4-v-4 Turf War battles. The second half introduces new Tricolor Turf War battles, a mode where three teams fight at the same time.
You can download the Splatoon 3: Splatfest World Premiere via the eShop on August 18, 2022 and certain parts of the demo can be played on August 25. The main Splatfest event will be live on August 27 between 9 AM PT and 9 PM PT.
Let us know if you play on trying out the Splatfest World Premiere in the comments.
Leave a Reply