Splatoon – European Splatfest #12 results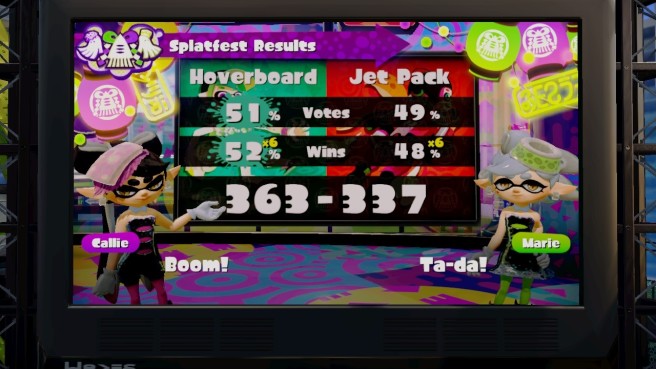 Splatoon's latest European Splatfest has now wrapped up, and Nintendo has made the results available. Just like in North America, the 12th competition was a closely contested battle.
Team Hoverboard was victorious thanks to small edges in both votes (51 percent) and wins (52 percent). You can't get much close than that! In the end, Team Hoverboard took home 363 points compared to Team Jet Pack's 337 points.
Leave a Reply