Splatoon – European Splatfest #15 results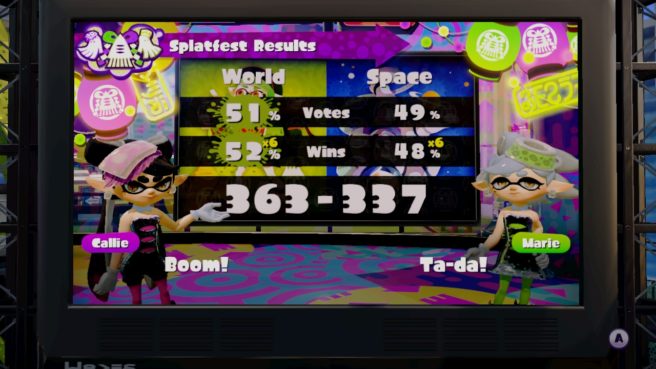 The results are in for Splatoon's 15th European Splatfest. During this weekend's battle, players were asked if their dream trip would be a world tour or a space adventure.
It was very close, but those who sided with the world tour came out on top. They had a slight edge in both votes (51 percent) and wins (52 percent). The final score was 363 points for Team World and 337 points for Team Space.
Leave a Reply