Splatoon – Japanese Splatfest #15 results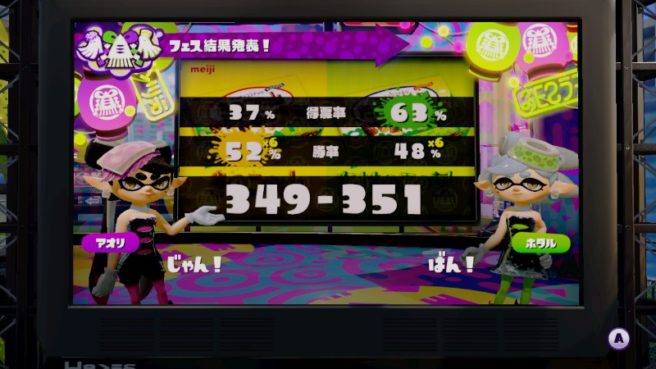 Splatoon's 15th Japanese Splatfest just wrapped up a little while ago. The results are now in, which were extremely close.
Splatoon's new Splatfest was run in partnership with Meiji, with players asked to choose one of two sides: Kinoko no Yama (Mountain of Mushrooms) or Takenoko no Sato (Bamboo Shoot Village). Thanks to Takenoko no Sato's popularity (63 percent), that side squeaked out a win despite having a slightly lower percentage of wins. The final score was 351 points for Takenoko no Sato and 349 points for Kinoko no Yama.
Leave a Reply