Splatoon – North American Splatfest #5 results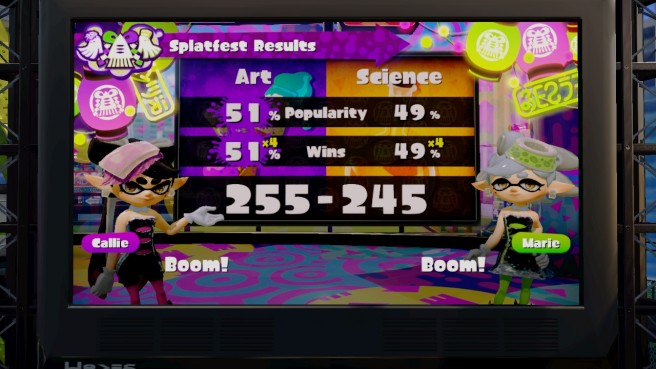 The results are in for Splatoon's fifth North American Splatfest. To say the least, the event was extremely close.
Just two percentage points separated the art and science sides for both popularity and wins. However, it was Team Art that managed to come out on top, though just slightly. The final count was 255 points for art and 245 points for science.
Leave a Reply