Splatoon – Tri-Slosher weapon now live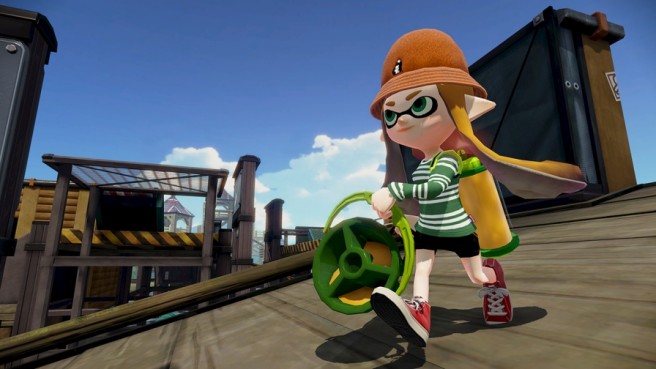 Splatoon's latest weapon, the Tri-Slosher, is now available. Here's an official description from Nintendo:
"The Tri-Slosher is a Slosher-type weapon with three angles of attack! The individual splashes lose a little bit of power, but the wide spread makes it very handy in a tight spot! The Disruptor sub and Bubbler special make this set perfect for in-your-face splatting."
We posted some footage of the Tri-Slosher earlier tonight. You can find the video here..
Leave a Reply