SpongeBob SquarePants: Battle for Bikini Bottom – Rehydrated multiplayer details revealed
Posted on February 28, 2020 by Brian(@NE_Brian) in News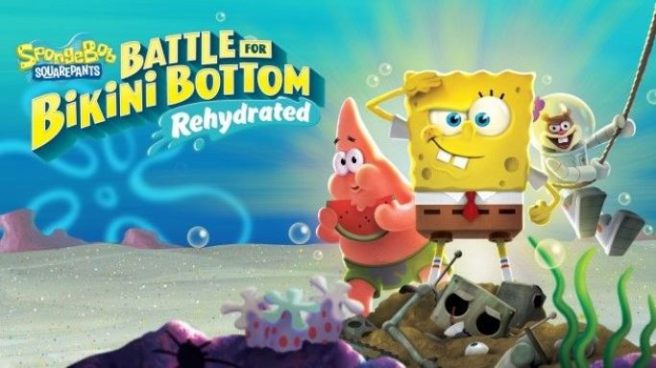 SpongeBob SquarePants: Battle for Bikini Bottom – Rehydrated is playable at PAX East 2020, though it's the same demo carried over from Gamescom 2019. However, a separate press-only version has been spotted, which has the horde mode playable for the first time.
There's no footage of the press build currently, but YouTuber RidersDX has passed along some details based on what he saw – including new playable characters in multiplayer. Here's the full roundup of tidbits:
– Mr. Krabs, Squidward, Plankton are playable
– Another slot, but this could just be someone picked at random
– Robot Squidward in one of the levels
– Get waves of robots thrown at you in rounds
– You and a second player work together to attack those robots
– Platforms come out, which you maneuver across them to get to the next section or get more robots
– Robots and attacks from Robot Squidward in this level
– Level is over a giant pool of water
– A lot of robots take two hit points to be destroyed
– When you hit them once, they turn red
You can listen to RidersDX's full report here.
Leave a Reply