SpongeBob SquarePants: The Cosmic Shake announced, coming to Switch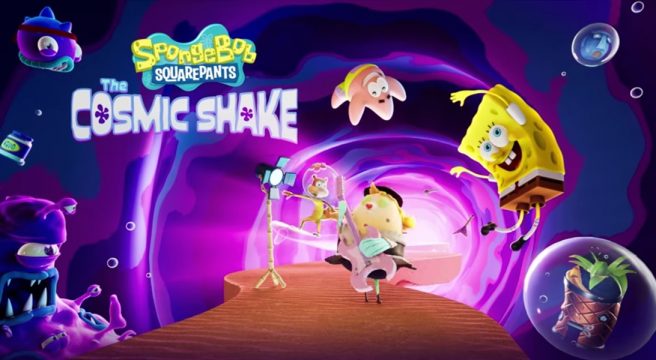 Publisher THQ Nordic and developer Purple Lamp Studios have announced SpongeBob SquarePants: The Cosmic Shake, a new 3D platformer that's in development for Switch. A release window has not yet been announced.
Here's an overview of the game's story:
SpongeBob and Patrick meet the mysterious fortune teller Kassandra who gives them a vial full of Mermaid's Tears. Legend claims they grant the wishes of those who are pure of heart…

Naturally, the two best buddies get overexcited and their flurry of wishes tears open the very fabric of space and time. All while releasing Cosmic Jelly onto Bikini Bottom and opening portals to strange Wishworlds in the process.
Now it's up to our heroes to rescue their friends who got lost in the Wishworlds and bring back Bikini Bottom's most iconic buildings.

But Kassandra has her own devious plan…
SpongeBob SquarePants: The Cosmic Shake will feature seven different Wishworlds to visit, including Wild West Jellyfish Fields and Halloween Rock Bottom. The game also has classic and new platforming skills that can be unlocked like the Fishhook Swing and Karate Kick. Players can expect over 30 costumes such as SnailBob and SpongeGar, buddy movie banter with SpongeBob's permanent companion Balloon-Patrick, appearances from well-known characters voiced by their original actors, and over 101 songs from the series, including Sweet Victory.
Here's the debut trailer:
We'll have more on SpongeBob SquarePants: The Cosmic Shake in the future, including a release date. Access the official website here.
Leave a Reply