Sprout Valley release date set for September, new trailer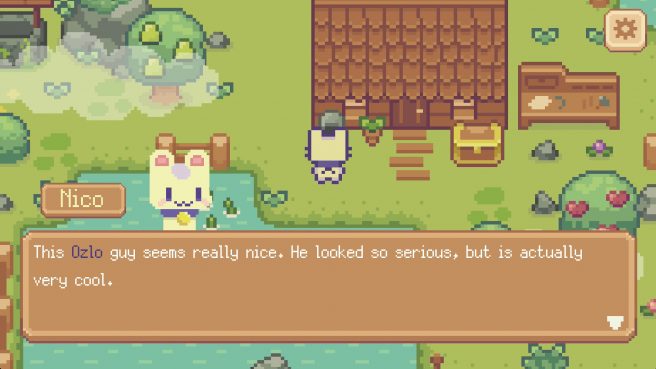 A final release date has come in for Sprout Valley, one of the latest farming sims for Switch. It will be available on September 8, 2023.
We previously reported on the game earlier in the summer. No release window was provided at the time, but the game is now less than two weeks away.

Here's an official overview:
In Sprout Valley, a captivating pastel farming simulator, players embody Nico the cat, crafting their dream garden. Through 15+ hours of story mode, they'll plant, make friends, explore Ostara's enchanting landscape, and join unique events.

Players, using the available tools, will grow crops, harvest their hand-grown fruits, and gather diverse resources, which they will be able to sell. All players' actions, and the events taking place in the game, will be influenced by the weather and day and night system.

Levels in the game are randomly generated, creating countless possible combinations. In addition, each of them has a "seed" that in the future can be shared with other players to recreate islands and share them across the player base.

The handcrafted subtle graphics will enrich the player's experience as they unravel all the mysteries that Ostara and the surrounding islands have to offer.

In addition to bringing entertainment, Sprout Valley is a game designed to lift players' spirits, through its unhurried rhythm and emphasis on savoring small activities like planting crops and cultivation.
Check out a new release date trailer for Sprout Valley below.
Release Date Trailer
Sprout Valley will be sold digitally on Switch via the eShop.
Leave a Reply