Farming sim Sprout Valley coming to Switch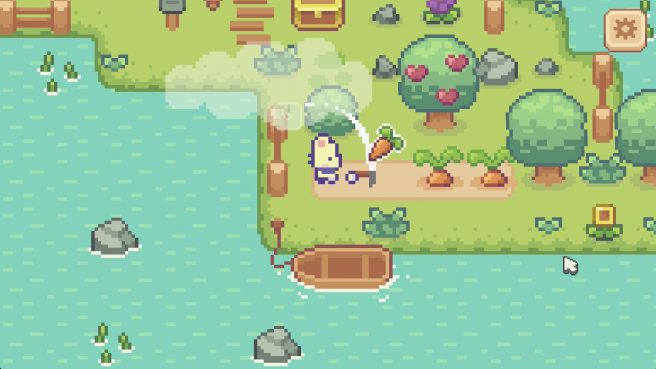 Publisher RedDeer Games and developer Vadzim Liakhovich are teaming up on Sprout Valley, "an upcoming farming simulator game where you can step back from the busy life and grow the garden of your dreams." We know that it's planned for Switch, but there's no word on a release window at this time.
Players will take on the role of the cat Nico "who tries to find peaceful place to live in." Along with finding friends and discovering interesting events, they'll also learn about the secrets of Ostara.
Sprout Valley is mainly about gathering resources, raising crops, foraging fruit, and improving island life. Players can grow plants and harvest the environment for more resources, sell and buy resources, and use tools.
The world has levels that are procedurally generated. Each level also has a "seed" and it will apparently be possible to share them with other players to recreate and share islands. A dynamic weather system is also in place, with plans for "some additional mechanics that is connected to the weather like ground is getting wet when it rains, etc."
Take a look at a trailer for Sprout Valley below.
Stay tuned for additional coverage about the game, and we'll let you know when we have a release window or release date.
Leave a Reply