Square Enix announces Dungeon Encounters for Switch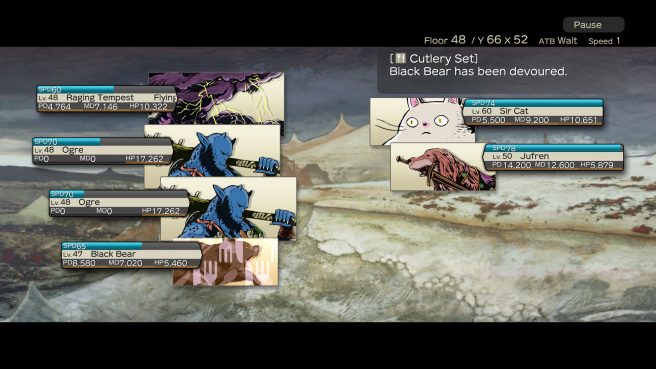 Square Enix today unveiled Dungeon Encounters, a single-player dungeon exploration RPG. It will launch on October 14.
Dungeon Encounters has some notable talent behind it. Final Fantasy series' veteran Hiroyuki Ito is directing while Final Fantasy XII: The Zodiac Age's Hiroaki Kato is the game's producer. There will also be fantasy inspired characters by character designer Ryoma Ito. Finally, Nobuo Uematsu is on board as musical director, who will deliver a modern take on classical tracks.
Square Enix says the title offers 100 levels of thought-provoking challenges. The game involves going through an otherworldly labyrinth using 2D grid-based movements. You'll need to overcome obstacles, battles, and defeat monsters to reach the dungeon's depths.
Dungeon Encounters also has "a newly polished and refined iteration of Final Fantasy's classic Active Time Battle (ATB) system brought to you by original creator, Hiroyuki Ito." Players can customize their team in order to complete the challenges and obstacles effectively.
Here's the first trailer straight from Square Enix:
Dungeon Encounters will be sold digitally for Switch via the eShop. Pre-orders begin today. If you reserve the game, you can save 20 percent until late October.
Learn more about the game by visiting the official website here.
Leave a Reply