Square Enix's Yoshinori Kitase comments on a possible Final Fantasy X-3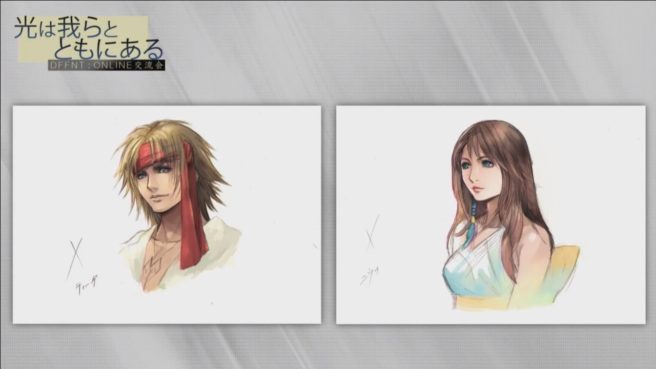 Final Fantasy X is one of the few entries in the series that received a sequel. During a community broadcast for Dissidia Final Fantasy NT today, Square Enix's Yoshinori Kitase was asked about a possible third game.
Voice actress Marika Kouno asked if there's been any consideration other than X-2 for a spinoff, sequel, or some sort of DLC. That prompted Kitase to say:
"Currently, Final Fantasy X's latest story is recorded in the voice drama for the HD Remaster, but back when we decided to include the voice drama the staff was really excited about the thoughts of 'Don't you want to make Final Fantasy X-3?' However, most of them have been busy and so we haven't been able to make it happen."
Takeo Kujiraoka, who is the Dissidia Final Fantasy director, then chimed in:
"There's been some requests to make this (Later Years of Tidus & Yuna) into costumes, and when I asked Nomura-san he said 'First make Final Fantasy X-3 then,' to which I responded 'Right!'"
Kitase ended by saying, "For now, I hope fans can look at this illustration and just wonder 'I wonder what would happen in Final Fantasy X-3?'"
Final Fantasy X and Final Fantasy X-2 will be appearing on a Nintendo platform for the first time next year with the HD remastered on Switch. Square Enix is also putting Final Fantasy VII and Final Fantasy IX on the system.
Leave a Reply