Squids Odyssey heading to Switch in early July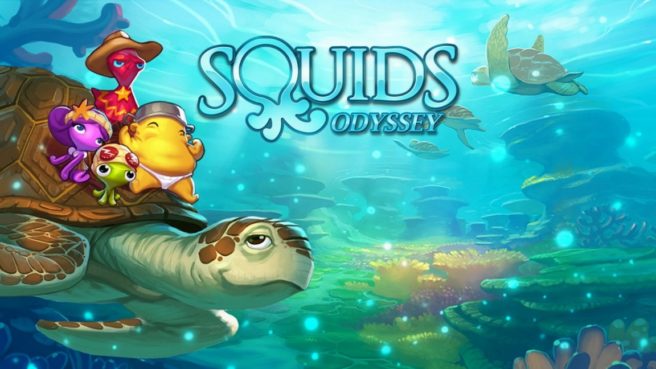 The Game Bakers brought Furi – one of its previous titles – to Switch at the start of this year. A listing on the North American eShop shows another impending release from the studio.
Early next month, Squids Odyssey will be available on Switch. Previously released on 3DS and Wii U, the game offers a mix of action strategy and RPG elements in which players build a team of Squid heroes for turn-based battles against corrupted crabs and shrimps.
Here's some additional information and a trailer:
Steev and the rest of the Squids are in danger! An infectious ooze is corrupting their world, and this band of unlikely heroes needs to fight back to save their kingdom.

Squids Odyssey is not just about gorgeous cartoon art, jaunty music and humorous storytelling: the battles provide a deep challenge as strategy and skill are required to use the environment and the Squids' strengths to lead your team to victory!

– Build your party from 15 different Squids in four classes: shooters, scouts, troopers and healers.
– Engage in 90+ missions for more than 15 hours of gameplay, plus an expert Pro Mode that doubles the game length and provides extra challenge.
– Battle your way through ancient citadels, exotic coral reefs and Asian temples to save your underwater world!
– Play the game with the controller or use the touch screen to stretch your Squids tentacles.
Squids Odyssey will be out on July 5 for $14.99.
Source: Switch eShop
Leave a Reply