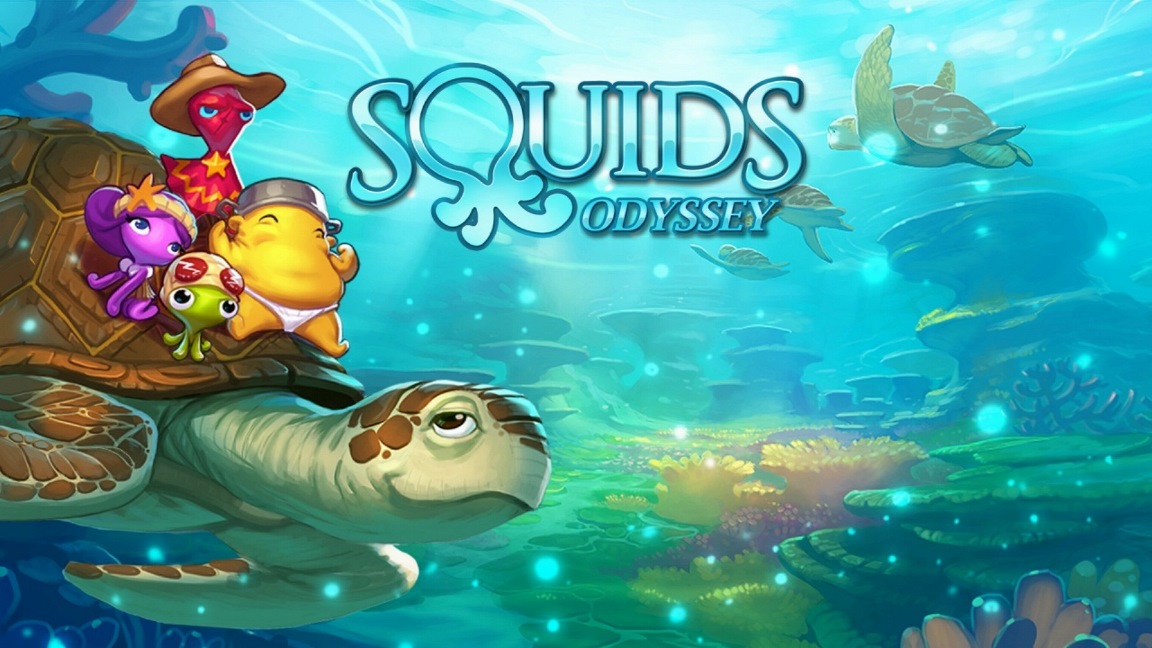 After previously appearing on 3DS and Wii U, The Game Bakers is putting Squids Odyssey on Switch tomorrow. Have a look at some footage below.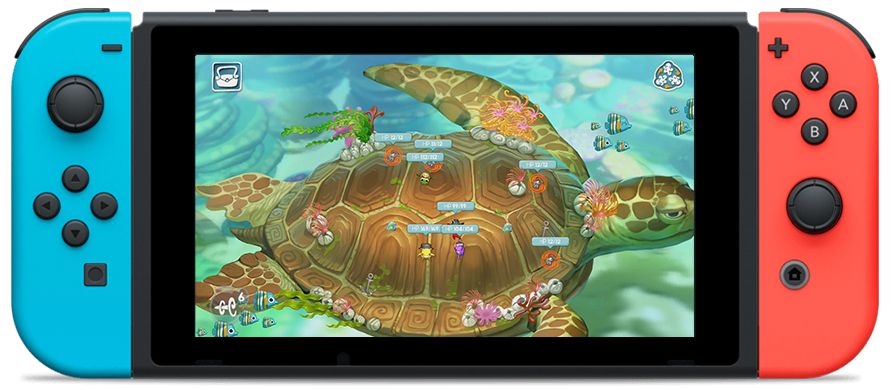 As was announced this week, Squids Odyssey is coming to Switch on July 5. Take a look at a new trailer for the game below.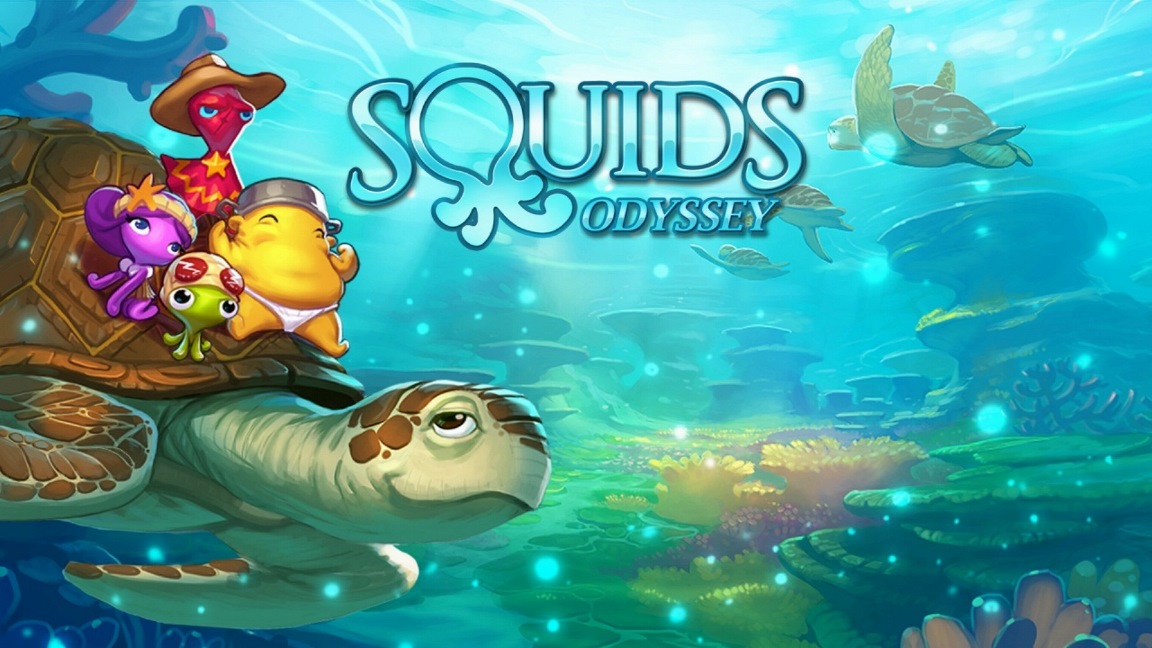 The Game Bakers brought Furi – one of its previous titles – to Switch at the start of this year. A listing on the North American eShop shows another impending release from the studio.
Early next month, Squids Odyssey will be available on Switch. Previously released on 3DS and Wii U, the game offers a mix of action strategy and RPG elements in which players build a team of Squid heroes for turn-based battles against corrupted crabs and shrimps.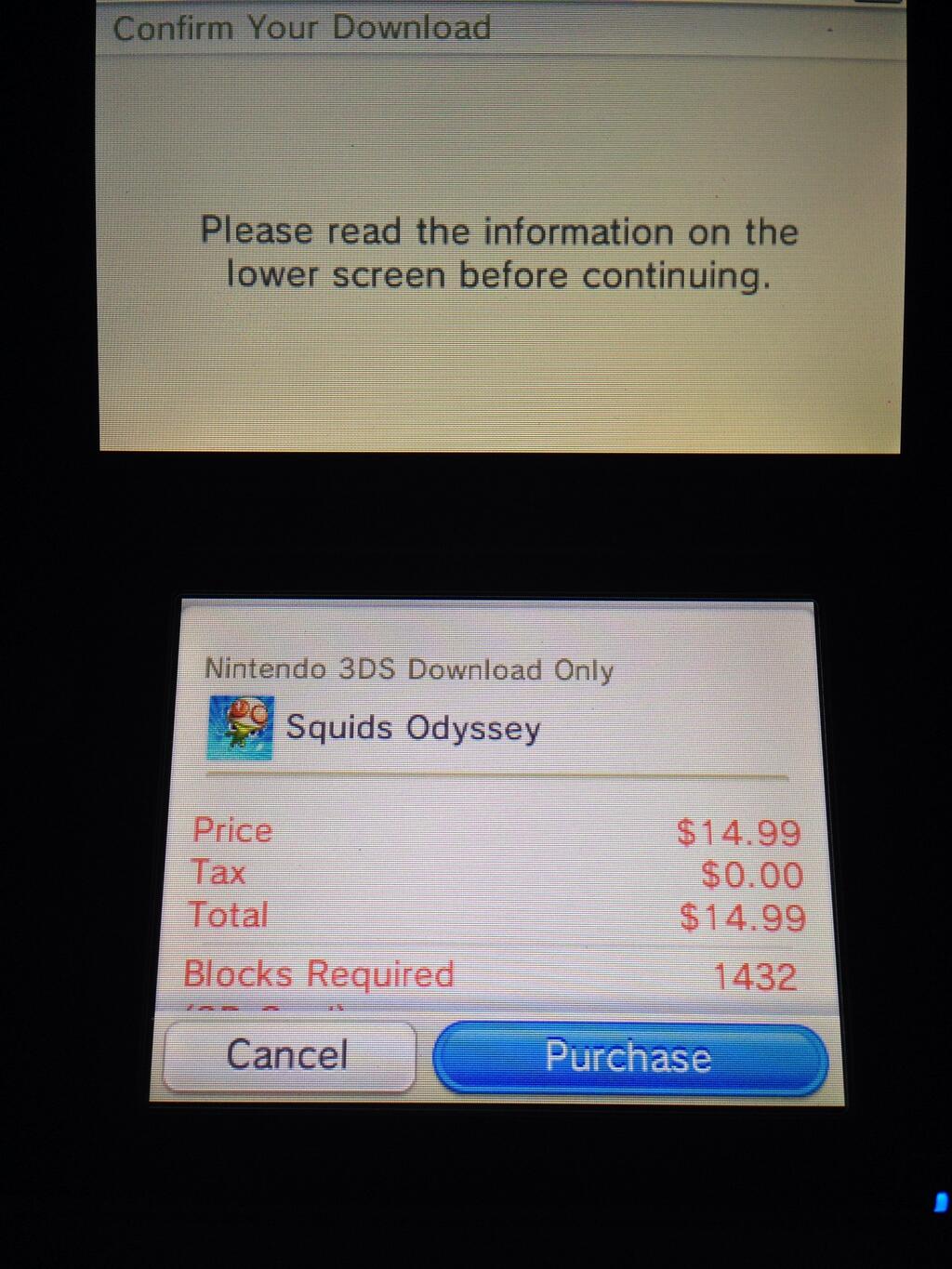 Another 3DS size is in. This time, we have the block size for Squids Odyssey. The download takes up 1,432 blocks of space.
The latest eShop title making waves thanks to its cross-buy inclusion saw a fresh batch of screens today, check that out along with the press release below:
MONTPELIER, France – July 3, 2014 – Following last month's release on Wii U™, The Game Bakers' popular SQUIDS franchise is now on Nintendo 3DS™ in SQUIDS Odyssey, a tactical RPG available for download in the Nintendo eShop. Designed specifically for handheld devices, SQUIDS Odyssey has casual combat with quick levels that can easily be enjoyed on the go, alongside an epic adventure storyline reminiscent of old-school JRPGs.

When a mysterious black ooze seeps into the sea and disturbs the Squids' peaceful kingdom, a scrappy shoal of heroes must fight back. During turn-based combat against ooze-infected crab and shrimp, the Squids' springy tentacles become their best weapons: stretch them with your finger or the stylus, aim, and release to shoot your Squid toward its target. Four hero classes, stat-boosting helmets, and power-ups add a strategic element to the role-playing gameplay.

SQUIDS Odyssey for Nintendo 3DS includes all the same content as on Wii U, with gorgeous artwork thanks to a 3D-layered effect that shows off the Squids' lush kingdom like never before. Game features include:
Build your party from 15 different Squids in four classes — shooters, scouts, troopers, and healers
Win turn-based battles with strategy and skill, using the environment and your party's strengths to your advantage
Lose yourself in an epic story across four exotic underwater kingdoms
Engage in 90+ missions for more than 15 hours of gameplay in the main storyline, plus an expert Pro Mode that doubles the game length and provides extra challenge
Boost your heroes' abilities with 65+ fun and funky-looking helmets
In their positive review of the Wii U version, The Official Nintendo Magazine called SQUIDS Odyssey "difficult, but charming … a fun and unique, turn-based action game that's worth spending a few squid on." NintendoLife praised its "beautiful world and a good sense of humour," and Nintendo World Report concluded, "In terms of Nintendo eShop titles, you won't find many others that offer the long hours of gameplay that SQUIDS Odyssey provides."

The Game Bakers' SQUIDS games have had more than two million downloads since their 2011 debut on mobile. As the franchise's first appearance on consoles, SQUIDS Odyssey is the ultimate SQUIDS compilation that includes all content previously released, with tons of improvement and tweaks. Content exclusive to SQUIDS Odyssey includes a new campaign that continues the adventure in the never-before-seen kingdom of Wakame, a new Squid warrior named Oktoku, and four new helmets.

SQUIDS Odyssey can be downloaded for 12.99€ / $14.99 (or equivalent in local currency) from the Nintendo eShop. For more game details, visit:
Europe: http://www.nintendo.co.uk/Games/Nintendo-3DS-download-software/Squids-Odyssey-886953.html
North America: http://www.nintendo.com/games/detail/8AlLMRbXJtENcoH8djOFdcaMas0x4I8k
Squids Odyssey is one of the first titles to make use of a "cross-buy" feature on Nintendo platforms. However, there are some limitations.
For one thing, the promotion is for Europe only. The Game Bakers has additionally confirmed that this is a one-way street for now – you need to buy the 3DS version before you can download the Wii U title for free, and it doesn't seem to work the other way around.
"Indeed this is something new for Nintendo, they call it conditional sales. They asked us if we'd be interested in this kind of operation and we said yes. I believe Squids Odyssey is one of the first titles or the first title to support this."

"Unfortunately, it's only 3DS -> WiiU for the moment, even though I know they would like to see this work the other way round (and we'd like it too!)."
The Game Bakers did ask Nintendo of America about the cross-buy option as well. Sadly though, they were informed that it's not currently possible.
"Yes we did ask, we really like this promotion and wished to make it happen for all gamers, but NOA could not support this kind of promotion."
We found out via today's European Nintendo Downloads that Squids Odyssey is the first cross-buy title on Nintendo platforms. If you buy the game on 3DS later this week, you'll also get the Wii U version free.
Unfortunately, it turns out that this offer only applies to Europe at the moment. The Game Bakers' Emeric Thoa explained:
"We are very excited by this promotion as it's the first time this happens – as far as I know. It's a proof that Nintendo is making efforts in giving more control to the developer on its pricing and promotions. I'm glad that our players will be able to play on 3DS and WiiU for the price of one game. It's a shame that it's only in Europe yet but hopefully this cross buy operation will be appreciated and the technical contraints that prevented it to happen in the US will be fixed."
The 3DS version of Squids Odyssey is officially launching next week, according to The Game Bakers. That should apply to both North America and Europe, though we'll let you know if we hear otherwise.
The Game Bakers posted today's news on Twitter:
They are everywhere! Happy to confirm #SquidsOdyssey coming to Nintendo 3DS in just a week, Thursday July 3rd! pic.twitter.com/pEHjq8guvK

— The Game Bakers (@TheGameBakers) June 26, 2014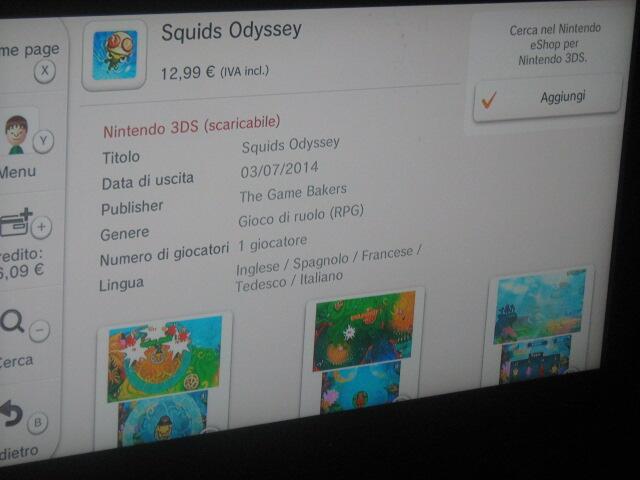 Squids Odyssey has been out on the Wii U eShop for a few weeks now, but The Gamer Bakers has also been wrapping up work on the 3DS version. And based on a listing on the European Wii U store, it might be available starting next week. The Wii U eShop has pinned down a July 3 release date for Squids Odyssey on Nintendo's portable.