Star Renegades' Guardian of the Metaverse update comes to Switch, patch notes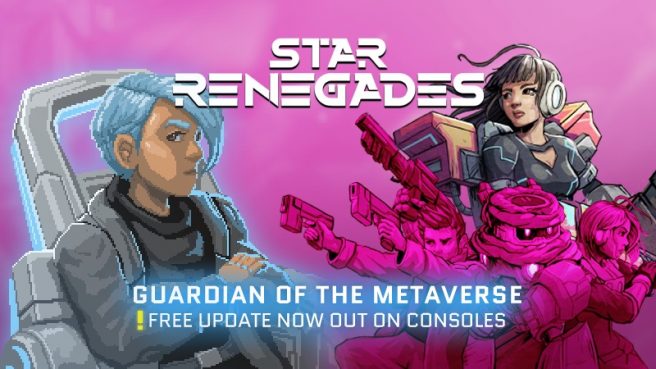 This week, publisher Raw Fury and developer Massive Damage delivered the Guardian of the Metaverse update for Star Renegades to consoles, including Switch. It should be at version 1.4.3.
The rogue-lite strategy RPG has received the Guardian as a recruitable renegade as well as a Metaverse Relationship Tracker to keep tabs on your squad. A bunch of fixes have been implemented as well.
Below are the full patch notes:
• New Renegade: The Guardian – A tank who has the ability to pick and choose his elemental damage types, absorb AOE attacks and generate his own specific energy type to unleash huge amounts of damage against enemies that have hit him in the past.
• New Relationship Tracker Screen – accessible from the rebel base and the in-game menu (aka the Squad Menu), you can use this screen to keep tabs on your unlocked relationships and replay old camaraderie convos.
• Dragoon Vuln Aura no longer resets after killing enemies.
• Commando's power "Hornswoggle" properly named now.
• Behemoths should no longer ever retain dmg between runs
• Fixed issue where Juggernaut/Marksman conversation 4 wasn't triggering
The Guardian of the Metaverse update for Star Renegades can be accessed now on Switch for free. The game itself is up on the eShop.
Leave a Reply