Story of Seasons: Pioneers of Olive Town gives new information on character customization, children, pets, residents and more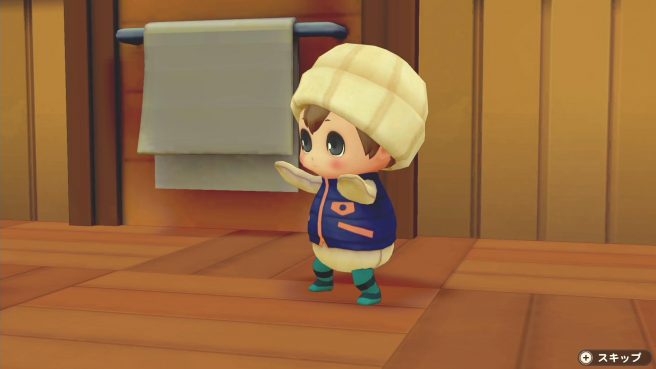 Story of Seasons: Pioneers of Olive Town has received new details from Marvelous regarding gameplay features such as customizing characters and having children, pets, and residents. This information comes alongside a bunch of screenshots showcasing these features in-game.
All the story information and screenshots have been included below, courtesy of Gematsu and Marvelous:

■ Enjoying Farm Life with a Personalized Protagonist

You can freely customize the appearance, voice, fashion, and more of the protagonist to enjoy a farm life with as you a character as possible.

Changing Your Appearance

You can freely change the protagonist's appearance at the start of the game. By going to the beauty salon, you can even change your appearance after the fact as well. From hairstyle to face shape, skin color, and so on, enjoy a farm life with a protagonist that most resembles you.

Changing Your Outfit

You can also dress up the protagonist with an abundance of different outfits. From light summer wear to heavy winter wear, glasses, hats, and more, change up your style depending on the mood of the day.

■ Enjoying Farm Life Even More

Building Your Home

While your base will be a simple tent at first, you can gather materials and build to turn your tent into a wonderful home. Why not try living in a nice house on a big farm?

Draining Ponds

With the new "bucket" tool, you can clear ponds discovered during cultivation and puddles that appear after it rains. If you clear out all the pond water, you may even discover a treasure.

Having a Child

You can have a child by getting married and strengthening your bonds. From cultivation to child raising, you can enjoy your life on the farm to the fullest.

Pets

You can keep pets such as dogs and cats at the farm. Cherish them as partners that pass each day with you on the farm, and you can even sign them up to participate in the occasional pet race in town. Enjoy a wonderful life surrounded by adorable pets.

Mounts

Going around the vast farm on foot can be a bit difficult. A mount is your reliable companion in such a situation. From horses to wolves and even a motorbike, ride around the farm on your favorite mount.

■ The Residents of Olive Town

Today we will introduce 15 of the unique residents of Olive Town.

Jacopo

Victor's son. He works on the tourist ship.

Mikey

A mischievous, gluttonous child. He and Cindy are the same age and are always playing together.

Beth

A woman staying in town to procure antiques.

Lache

Clemens' younger brother. He loves motorbike.

Simon

One of the pioneers who founded Olive Town.

Jessie

Simon's wife. A soft-mannered elderly woman.

Cindy

A little girl who wants to grow up.

Marcos

The town's top fisherman.

Manuela

Emilio's cheerful and good-natured mother.

Raul

An honest and kind boy. He is staying with his relative Manuela in the wake of a certain incident.

Dosetsu

He has served Iori since Iori was a child.

Sydney

A talented lawyer who works in the city.

Daisuki

A gourmet noble who travels the world.

Gene

An esthetician who followed after Karina.

???

A girl who wears a strange mask.
Story of Seasons: Pioneers of Olive Town releases on Switch on February 25, 2021 in Japan and March 23, 2021 in the US.
Leave a Reply