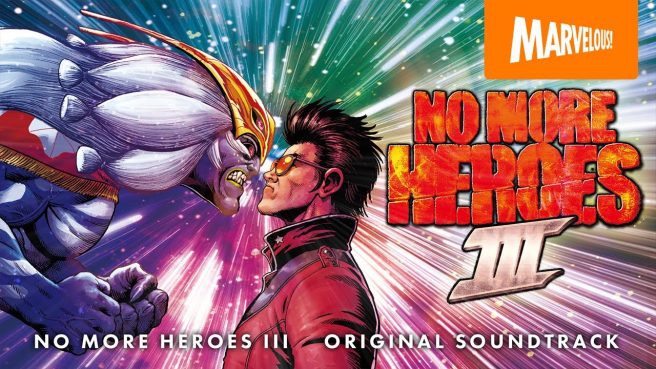 No More Heroes 3's full soundtrack has been uploaded to YouTube by Marvelous. This 56 minute video includes all the tracks by composer Nobuaki Kaneko and it will be available for a limited time.
There is no reason given for the limited window, but the video notes that this soundtrack will only be able to stream until 11:59pm JST on September 2, 2021.
EDIT: Marvelous has announced that the soundtrack will be availbale to stream for another month and will be delisted on September 30, 2021 at 11:59pm JST.
Check out the full video below.
No More Heroes 3 launches for the Switch on August 27, 2021.