Sudoku Party hitting the Wii U and 3DS eShops in North America this week, Europe next week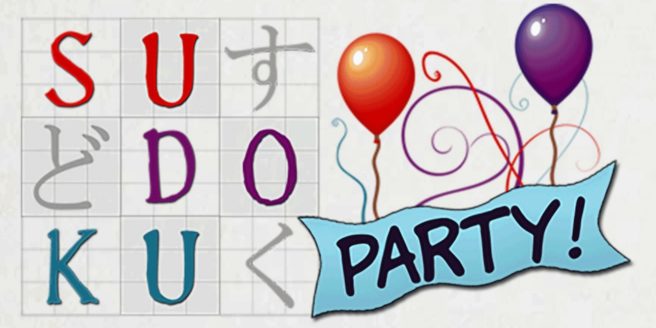 Lightwood Games is bringing a new puzzler to the Wii U and 3DS eShops very soon. Sudoku Party is scheduled for this Thursday in North America in Europe, with Europe (and Australasia) following next week.
Sudoku Party features 1,000 puzzles, all of which can be tackled alone or with another person. A Party Mode is also included "to see who can think quickest" in a frantic battle.
Here's how it works:
"Two players work together to solve the same introductory-level puzzle, but at the same time compete to see who can control the largest number of squares. Score a point for each square you complete. Once you have placed a correct answer, your opponent has just a few seconds to react and solve it too, otherwise they can no longer score that point!"
Players can use the touchscreen or buttons on Wii U to play, while the second player can join in using a Wii Remote, Wii U Pro Controller, or Classic Controller. 3DS supports Download Play and online.
Source: Lightwood Games PR
Leave a Reply