Suikoden I&II HD Remaster details on improvements, comparison screenshots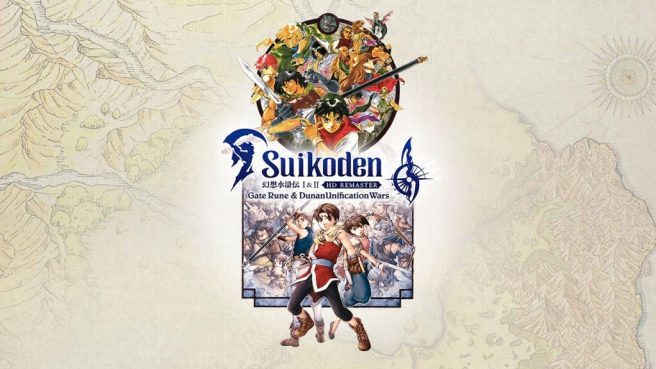 New information has surfaced about Suikoden I&II HD Remaster Gate Rune and Dunan Unification Wars regarding details about improvements. We also have a selection of comparison screenshots comparing the new versions to the originals.
In terms of improvements, Konami previously shared some initial details. We know that the graphics have been spruced up with all background illustrations upgraded to HD and updated effects for the pixel art animation. Konami has also mentioned new environmental sounds effects, battle sound effects that are also now HD, newly added auto-save, the ability to fast forward battles, and the inclusion of a conversation log.
It turns out there's even more here. Going back to the graphics, there'll be new effects like lighting, clouds, flickering flames, smoldering smoke, the movement of leaves and insects, and more. Character designer Junko Kawano has also returned to redo character portraits for Suikoden I HD Remaster: Gate Rune War. Double-speed battles will be included as well.
Something also worth mentioning is that Suikoden I&II HD Remaster has been in the works for over two years. Director Takahiro Sakiyama mentioned during a stage show at TGS 2022 that the project kicked off around the time that the pandemic started.
Konami recently confirmed that it's also planning a reworked translation. Producer Yasuo Daikai mentioned how the team increased the size of dialogue boxes, "and that has let us retool and work on the localization to get us more in tune with the Japanese script."
Finally, here are a few comparison screenshots:
Suikoden I&II HD Remaster Gate Rune and Dunan Unification Wars launch for Switch in 2023.
Leave a Reply