Sumo Digital details the process of getting Snake Pass up and running on Switch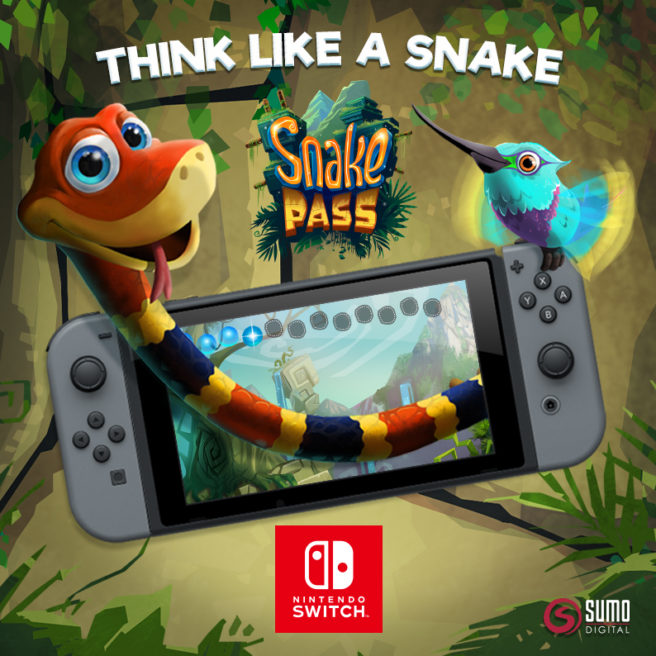 Snake Pass is an important release on Switch in the sense that it's one of the first Unreal Engine 4 games on the platform. The development period is really fascinating, as Sumo Digital had the game ready in just a few months. As part of a feature on GamesIndustry, the team went in-depth about how it was brought over so quickly.
Sumo was invited by Nintendo to get a look at Switch last December. Teams were sent to both Nintendo of Europe in Frankfurt and Nintendo of America in Redmond. Sumo was happy with what they saw, and received dev kits five days after they were ordered.
Bringing Snake Pass to Switch wasn't the easiest thing to do. However, the team behind the Unreal Engine was providing assistance. Sumo also already had a "good relationship" with NVIDIA, and Nintendo was able to provide help as well.
Business development director Ian Richardson told GamesIndustry:
"There were some slight issues at first. Partly because Nintendo was still working on the back end. But we worked very closely with them in terms of what we needed. They gave us a kind of roadmap so we understood when certain things would be put in place.

We had a grasp of what the technology was, but the big unknown was how quickly we could actually port the game. Turns out we could do that very quickly. It has come with its challenges, but we're a very experienced development company and we've got a hell of a lot of talent internally. We put our best guys on it to make sure we had it converted very quickly.

We got the code across onto Switch – or at least certain parts of it – in a matter of hours, so we started becoming more confident that we could achieve what we wanted and within the timescales we were looking at. Within seven days, we had it fully playable."
Two months were remaining to touch up Snake Pass on Switch. At least seven weeks were used to improve the frame rate and visuals while also ensuring that it would be fully optimized.
Richardson ended with the following:
"Up until the day that we flew out to GDC, we were still working on the Switch version to optimise the code. Nintendo are really happy with it, and we're extremely happy with it. But without the support of Nintendo, Unreal and Nvidia, our job would have been a lot more difficult. They were key – particularly Nintendo, who were keen to have it as a launch title – and we're extremely happy we can launch all versions on the same day."
Leave a Reply