Super Chariot hitting Switch later this year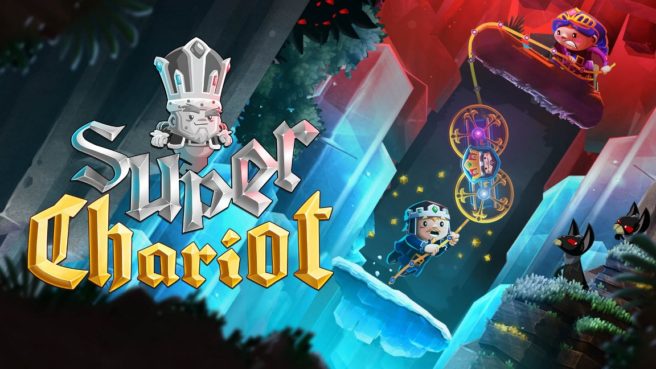 The 2D platformer Chariot has made it to several platforms over the years, including Wii U. Now it's planned for Switch as well.
Microids will be publishing Chariot on Switch as "Super Chariot" later this year. It's the same game as before, but with the Royal Gadget Pack DLC included.
We have more details about Super Chariot below in addition to a trailer for the original game.
The release of Super Chariot on Nintendo Switch will delight fans in search of new challenges and a new genre of platform game. Players take on the role of the brave princess or her faithful fiancé in a fantastic underground adventure… Using ropes, objects and ingenuity, they have to manoeuvre the coffin through 25 levels in 5 colourful environments while trying to ignore the ceaseless baiting of the King's ghost.

In addition to being completely playable in solo mode, Super Chariot is a superb co-op game for two. The multi-player features of Nintendo Switch, which are accessible in both portable and TV modes, make it a perfect match for the game. The game's highly-developed physics and plethora of secrets mean the hours players spend in the magnificent environments will be sheer joy.
Source: Microids PR
Leave a Reply