Super Crush KO getting a physical release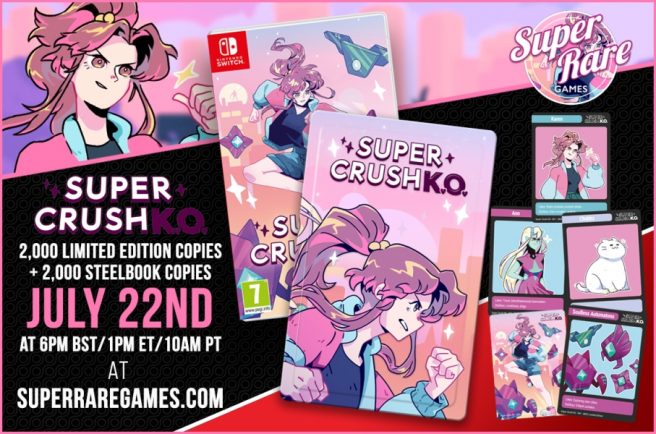 The neon-infused brawler/shoot 'em up hybrid Super Crush KO is going physical on Switch. Super Rare Games has a boxed version in the works, the company announced today. 4,000 copies will be made in total, including 2,000 steelbooks editions.
All copies include the current content on its cart, a full-color manual, interior artwork, an exclusive sticker, and three trading cards randomly selected from the five-card set. Each unit also contains a special sticker sheet.
Pre-orders begin on July 22 at 10 AM PT / 1 PM ET / 6 PM in the UK / 7 PM in Europe. Super Rare Games will have the physical release for Super Crush KO here.
Source: Super Rare Games PR
Leave a Reply