Super Mario Bros. 35 – new Special Battle event announced for January 1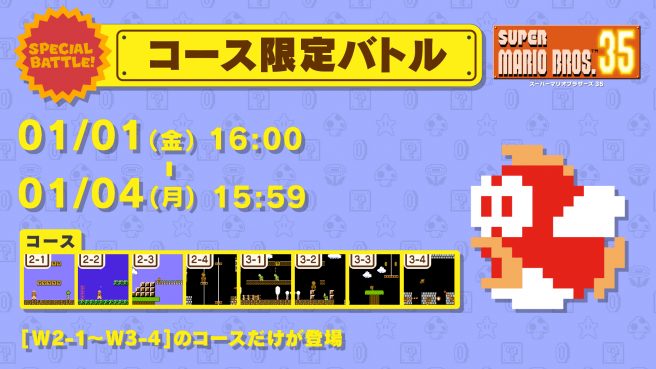 Super Mario Bros. 35 will be starting the new year with its latest event. A Limited Course Special Battle is planned, in which players will only encounter the stages 2-1 through 3-4. Nintendo suggests that those who don't normally try out Special Battles give it a shot as earlier levels aren't as difficult to play through.
Look for the latest Special Battle to go live on January 1, 2021. It'll be up and running until January 4.
Leave a Reply