Super Mario Bros. 35 – new Special Battle event announced for January 8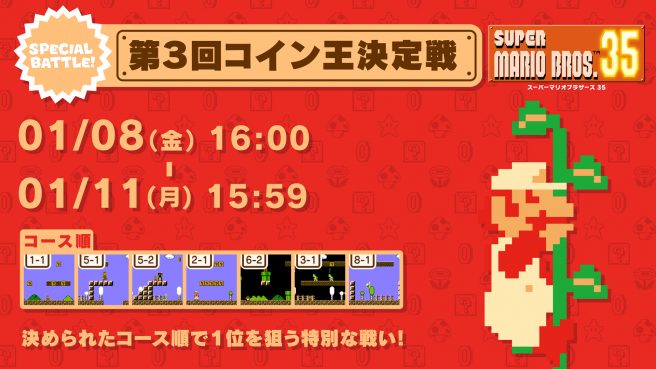 Nintendo has announced the next Special Battle event for Super Mario Bros. 35. It's a Coin King theme, featuring courses containing hidden beanstalks and coin areas.
1-1, 5-1, 5-2, 2-1, 6-2, 3-1, and 8-1 are among the included stages. The first course will be random, but the levels after that will be in a fixed order.
The new Special Battle event goes live in Super Mario Bros. 35 on January 8. Expect it to last until January 11.
Leave a Reply