Super Mario Bros. 35 – new Special Battle event announced for March 19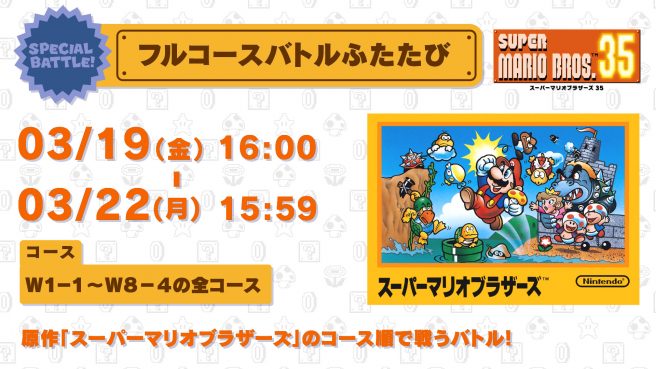 Super Mario Bros. 35 is cooking up another limited-time event. As a true replica of the original Super Mario Bros., all courses will be appearing in order. You can expect to see W1 all the way through W8-4.
This week's Special Battle will kick off on March 19. It will last until March 22.
Leave a Reply