Super Mario Cereal's amiibo functionality in Mario Odyssey isn't out of the ordinary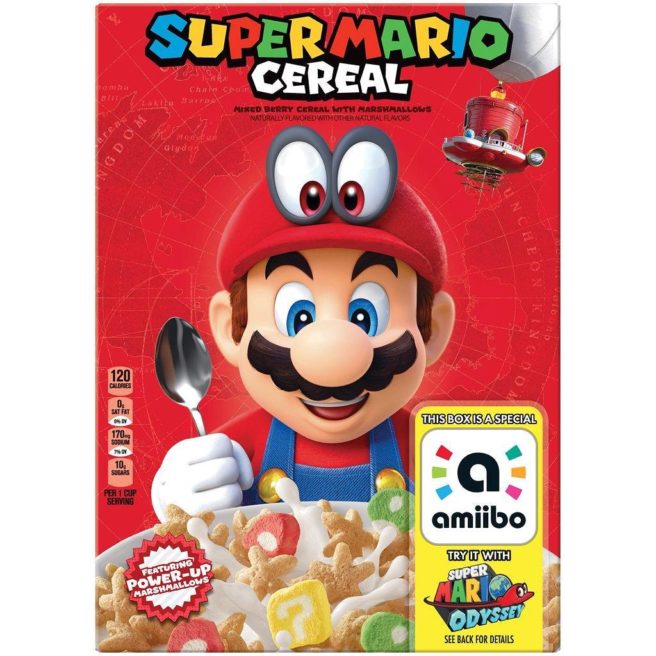 The fact that Super Mario Cereal is happening is a sight to behold in and of itself. But the fact that it also acts as an amiibo makes things even more interesting.
The Super Mario Cereal box teases that its sticker can be scanned in Super Mario Odyssey. However, it seems that it doesn't really do anything that special as an amiibo.
Reddit user ziiigg, who shared the back of the Super Mario Cereal box earlier today, says that it works like most other amiibo in Super Mario Odyssey. That means when you scan the box, it can go look for Power Moons. There is just a slight, neat touch though – players are told that the Super Mario Cereal is a "delicious" amiibo.
Leave a Reply