Super Mario Galaxy hitting the North American Wii U eShop tomorrow (Wii download)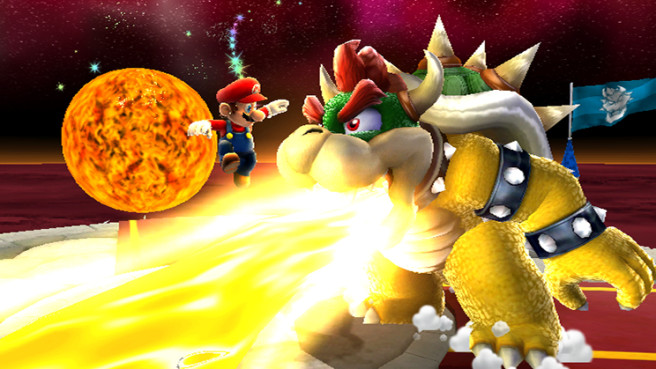 Super Mario Galaxy is coming to the North American Wii U eShop tomorrow as a Wii download, Nintendo's website has revealed. The game will be available for $19.99.
Here's an overview of Super Mario Galaxy:
"Become Mario as he traverses gravity-bending galaxies, traveling in and out of gravitational fields by blasting from planet to planet. Control Mario with the Wii Remote and Nunchuk. Power-up to reach inaccessible areas. Collect Star Bits to either stun enemies or feed Lumas."
An ESRB rating for Super Mario Galaxy recently popped up on the ESRB, hinting at an upcoming release. The game's sequel has been out on the Wii U eShop since January.
Leave a Reply