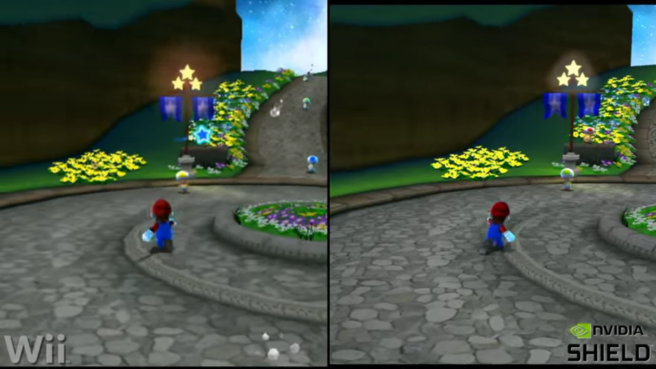 Since March, Super Mario Galaxy, Punchout!!, The Legend of Zelda: Twilight Princess and New Super Mario Bros. Wii are available on the Nvidia Shield – however, only in China. This caused quite a bit of speculation since the Tegra chip used in the Nvidia Shield is similar to the one used by Nintendo Switch systems. Whether or not this means that HD re-releases of Wii games could be coming to the Switch at some point in the future is uncertain, but their performance on the Nvidia Shield does give a rough estimate on what they would look like on the Switch. In fact, this is exactly what the tech experts at Digital Foundry did – they looked at the Nvidia Shield version of Super Mario Galaxy and analyzed its technical performance.
You can watch the full analysis in the video below, but the gist of it is that the emulation technology used is quite impressive and that clearly a lot of work was put into this port, even if it can't get around all the hurdles of it originally being a game on 12-year old hardware.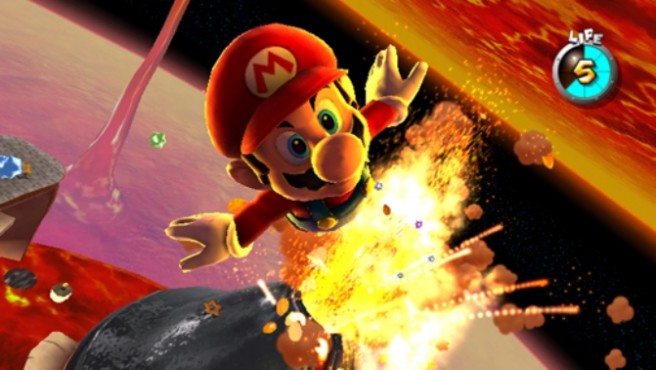 Super Mario Galaxy is celebrating a milestone anniversary today. The game originally debuted on Wii ten years ago in Japan – November 1, 2007 – with the overseas release taking place a couple of weeks later.
I personally have fond memories of Super Mario Galaxy. It was one of the earliest games we covered on the site, and it's right up there for me as one of my favorite games of all time. I remember going into it without being overly interested, only to end up being completely blown away.
Do you remember what it was like playing Super Mario Galaxy all of those years ago? Let us know!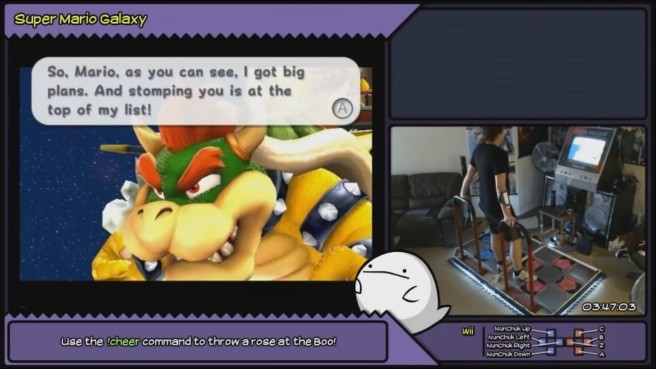 YouTube user PeekingBoo has managed to complete Super Mario Galaxy with a Dance Dance Revolution dance pad. It's the latest title he's finished with the peripheral, with others including Splatoon, Super Mario Maker, and more.
PeekingBoo told Game Informer the following about preparing for Super Mario Galaxy:
"Super Mario Galaxy at the time was notorious for changing the way 3D Mario games were previously played by introducing motion controls, intuitive camera movements and aspect of gravity changes on oddly shaped objects. All of these aspects work well together when coupled with the free movement of a thumb on the analog stick and sitting still in the comfort of a chair, however on a dance pad every one of these gameplay innovations directly work against the player. Moving too much can result in involuntary Wii Remote Shakes, my general body movement makes it hard to point at the screen and I had to resort to strapping the thing to my arm because it proved to be a better solution than holding it in my hand."
You can see PeekingBoo taking on the final Bowser fight below.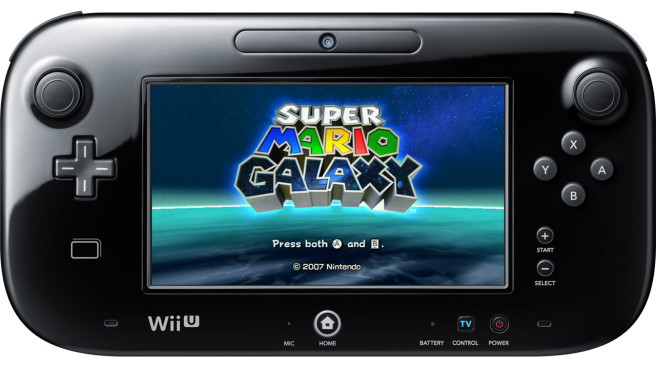 Super Mario Galaxy made its way to the North American Wii U eShop this week as the latest Wii download. View some footage of the game below.