Super Mario Maker 2 doesn't let you play with friends online, random players only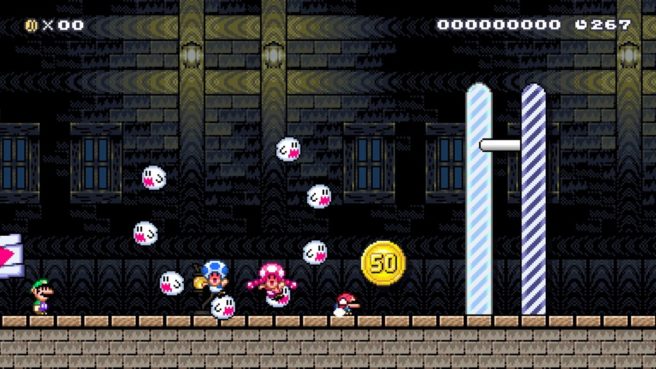 As we found out in the recent Nintendo Direct, Super Mario Maker 2 supports online play. There's just one major piece of related news that wasn't shared at the time.
Super Mario Maker 2 only lets you play with random players online. No matter whether you're interested in co-op or competitive action, the same rule applies. That means you can't connect with friends online.
Speaking about the decision, Nintendo said that with global leaderboards, matchmaking for competitive play would be compromised if you could play with friends. Even though co-op play isn't leaderboard driven, the limitation is still in place.
We do know that Super Mario Maker 2 supports multiplayer with friends – you just can't do it online. You can team up with others locally on a single system or through local wireless with up to four systems.
Leave a Reply